By AbdulSalam Muhammad
KANO—The Arewa Youths Consultative Forum, ACF, yesterday, reiterated its position that the notice to quit it gave Igbo living in the North months ago still stands.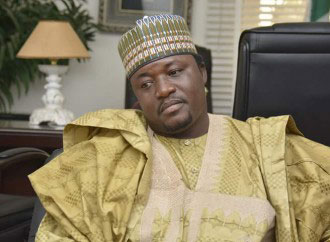 Shettima Yarima, leader of the pan-Arewa group, said: "We have not renounced our earlier position on the notice to quit to the Igbo."
Yerima, who spoke in Kano during the North-West Town Hall meetings of Coalition of Northern Groups, said: "We stand for peace and our mission is for peace. But as it is now, Nigeria's unity is being threatened by the current agitation by the Igbo.
"Hence, our resolve to ensure that those who are interested in the Nigeria Project should stay; but those who are not interested should go."
Yerima explained that "the purpose of the meeting is to review our earlier position and aggregate views of people here from the North-West before moving to North Central and North-East for a final take on the matter.
"We don't have the right to force the people to go, but we are using peaceful means to eject those against us."
Also speaking at the town hall meeting, another pan-Arewa group, Arewa Summit Development Initiative, announced plans to stage a one million man march October 1, in Kano to draw awareness on the multifaceted problems bedevilling the region.
The National Coordinator of the group, Professor Aliyu Jibia, disclosed in Kano that the delegates' conference will discuss issues affecting the region.
Professor Jibia said the North has the wherewithal to pull itself out of economic quandary, adding that "several years of beng comatose and inactions were responsible for the stunted economic growth."