The International Table Tennis Federation (ITTF) has unveiled seeding list for the doubles events of the ITTF Challenge Nigeria Open "Lagos 2017'' slated to hold from Aug. 9 to Aug. 13 in Lagos.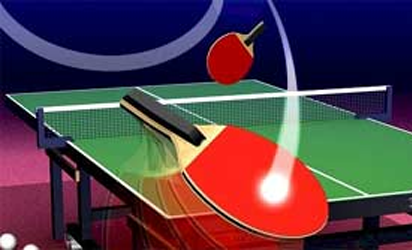 In the men's doubles seeding list, India's duo of Gnanasekaran Sathiyan and Shetty Sanil are number one while France's Antoine Hachard and Gregoire Jean are number two in the list.
India's Sarthak Gandhi and Italy's Carlo Rossi are number three while men's single defending champion, Finland's Benedek Olah and Hungary's MartonSzita are number four.
While Portugal's Pedro Jose Francisco and Egypt's Ahmed Saleh are fifth seed.
According to the statement, the only Nigerian in the men's doubles seeding is Aruna Quadri who will partner Egypt's Omar Assar and they are seeded number six.
Also, Romania's Alexandru Cazacu and Rares Sipos are number seven while Egypt's Khalid Assar and Mohamed El-Beiali are number eight seed.
In the women's doubles seeding, Egypt dominated the rating with African doubles champion, Egypt's Yousra Helmy and Dina Meshref as number one seed while their compatriots – Farah Abdel-Aziz and Amira Yousry are number two.
Nigeria's Olufunke Oshonaike and the women's singles defending champion, Portugal's Jieni Shao are seeded number three while doubles defending champion, Russia's Irina Ermakova and Olga Kulikova are seeded number four.
Another host nation pair that made the doubles seeding list is Cecilia Akpan and Janet Effiom and they are seeded number five while Ukraine's Ganna Farladanska and Italy's Giorgia Piccolin are number six.
Hungary's Bernadett Balint and SzandraPergel are seventh seed while India's Krittwika Roy and Reeth Tennison are eight seed.
Two Nigerians made the seeding list in the U-21 singles rating for the championship.
They are Azeez Solanke, seeded number two in the men's U-21 singles and Esther Oribamise seeded number three in the women singles category.
Italy's Carlo Rossi is number in the men's U-21 singles while in the women's U-21 singles Italy's Giorgia Piccolin is seeded number one while Egypt's Amira Yousry is and two.
Subscribe for latest Videos