By Nkiruka Nnorom
As the country seeks ways to exit recession, Prof. Charles Soludo, former governor of the Central Bank of Nigeria, CBN, has urged Nigerians to be actively involved in the act of governance, saying that leaders deliver the kind of governance demanded of them.
He gave the charge at an entrepreneurship programme put together by a non-for-profit organisation, Uche Ahubelem Center for Human Development, UACHD, saying that it is not enough for people to sit by and complain.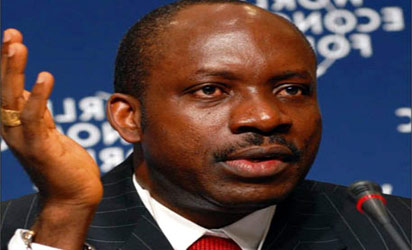 He emphasised the power of collective and united action, saying: "We must be involved in the public conversation; it does not necessarily mean that you must be the one in charge, but you cannot afford be not to be involved, at a minimum, in some conversation. Public service, individual philanthropy is very important, but finally, public service is the greatest form of philanthropy. So, it does matter who is there, how they do it, it is only the power of collective action, all of us getting involved.
"Leaders are not going to give you good government; they will deliver the government, the quality of governance that you demand. They will not give it out of benevolence of their heart because they love you, they will give it because you demand for it. If, however, you have the opportunity to serve, please do so, but please let your voice be heard. Get involved or stop complaining."
He said that Nigerian would technically be out of recession soon, but maintained that the pain of recession would linger for a while.
He further stated that more periods of recession would recorded in the history of the nation, arguing that recession is cyclical
Speaking on the theme of the programme, " Resetssion: Succeeding in Recession", he emphasised the  need for people to rethink their strategy and innovate.
"You have to be prepared to do the extra-ordinary, he said, adding "you have to look for the right team that would spur you because Look for those who will spur you on because your team will play a decisive role in determining whether you succeed or fail."
according to him, it is not everybody that can become an entrepreneur but only those who have the intensity of desire to achieve. Imitators do not succeed as entrepreneurs, but those who innovate, those who lead the way; that is what entrepreneurship is all about, he said.
Also speaking, Prof. Pat Utomi, stated that the current recession is the product of policy choices our leaders made for a long time and said that 'we can reprogramme and work our way out of recession.'
Utomi argued that the country needs strong institutions at this point, saying that institutions facilitate entrepreneurship and leads to economic growth.
He noted opportunities abound in recession, saying that examples abound of people that made remarkable progress in recession locally and internationally just by resetting of their mindset.