By Tare Youdeowei
FORMER Governor of Delta State, Dr. Emmanuel Uduaghan, has said that ICT remains not only a key factor, but also an essential key to economic diversification if Nigeria must compete in today's digital world.
He made this known as he confirmed his attendance as the special guest of honour at the 12th edition of Titans of Tech Awards and gala night billed for Friday, at Oriental Hotel, Lagos.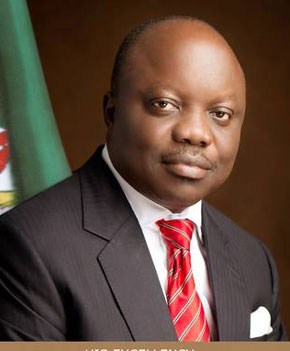 Uduaghan's words; "I look forward to meeting key stakeholders in Nigeria's ICT industry to share my thoughts on the very important role ICT can play in the current diversification effort of government. ICT remains a key factor if our nation must compete in today's digital world and it would be great joy to meet and interact with the men and organisations that have blazed the trail and used ICT to improve the way of life in our society. Nigeria has already begun to benefit from the power of ICT to change lives, generate jobs and boost socio-economic development across the country but there is plenty room for further growth."
Stating that Dr. Uduaghan's participation would be a clear demonstration of the former Governor's belief in ICT as a driver and a fulcrum to leapfrog Nigeria's economy, Don Pedro Aganbi, Executive Secretary of the Titans of Tech Awards Board, said; "The award cum gala night is an avenue to recognize and celebrate individuals who have made a remarkable difference not just in their companies or organization but also on the industry and the country as a whole. It is recognition of overall excellence, of unflinching commitment and a lifetime of effort in the service of ICT, humanity and Nigeria."
The award is designed to celebrate Nigeria's most important ICT pioneers, innovators, men, women, organisations and institutions that are at the forefront of ICT adoption and usage in the country. It is also an avenue to influence policy, network and connect with key industry players.