By Onozure Dania
Governor Mohammed Abubakar of Bauchi State has called for the adoption of judicial activism in resolving issues of misunderstanding of the powers conferred on the executive and legislature by the constitution.
According to a statement by the Press Secretary to the Governor, Malam Abubakar Al-Sadique, Governor Abubakar stated this as a guest lecturer on executive-legislative relations and challenges of democratic consolidation to course participants at the Institute for Security Studies of the Department of State Services, DSS, Abuja.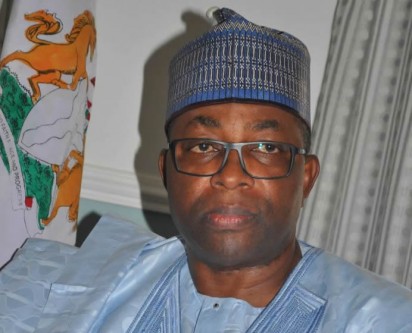 He noted that constitutional democratic government with written constitution is the best form of government because the parameters of government are clearly defined, but lamented that Nigerians are not exploiting the opportunities accorded by the constitution to seek redress and improve the nation's legal system.
Abubakar, a legal luminary, opined that separation of powers is very important and that the constitution is very clear it.
The governor reiterated the need for the 37 federating units of the country, comprising the 36 states and the Federal Government to operate within the powers given to them in the concurrent list of the constitution, saying most of the conflicts in operating the constitution arise at the federal level.
On restructuring, Abubakar said all the agitations can be addressed within the ambit of the constitution, and stressed that devolution of powers must be revisited because certain powers reside in the wrong tiers.
"For instance, Federal Government has no business in education except in policy formula-tion," the governor added.