By Muoka Lazarus
II Corinthians 1:20 states, "For all the promises of God in him are yea, and in him Amen, unto the glory of God by us"
Definite, positive, sure and certain are the promises of God and all of them are well est-ablished in and through Him. The promises are yea with respect to God's capacity and amen, with respect to men who believe the promises. They are also yea with respect to the clergies and apostles; and amen, with respect to their hearers. God is true and real, therefore I want you to understand that every of His promise is true; and accordingly each must have its due fulfillment.
So, beloved, henceforth cry no more for help is ever presence from the Lord for you for the promises have gone out of His mouth and will not return void until they accomplished the purpose by which they were given. If God is standing by you in all that you are involved in or do, you shouldn't worry about anything again. What you ought to do is just to put your trust and confidence in Him for He will never dis-appoint you.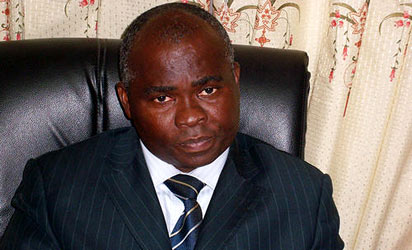 You should not be afraid of the enemies or adverse situations you found yourself for the battle is not yours but God's. What you ought to do is to take it to the Lord, remind Him of His words and be assured, He will fight for you. Understand that whether these promises are in the old or new testaments, whether they were made to Abraham, Moses, Joshua, David, the pro-phets, or the Apostles, and etc, they all belong to you.
Isaiah 55:11 say, "So shall my word be that goeth forth out of my mouth: it shall not return unto me void, but it shall accomplish that which I please, and it shall prosper in the thing whereto I sent it". God is not a mortal being that could be caught in falsity. Whatever He says He also ensures it is fulfilled. The power to fulfill His promises is never diminished. If we remind Him constantly of His words He will surely fulfill them.
God's promises will never fail because He is the all sufficient God who does not lack anything. His resources are inexhaustible and He is the Almighty. He is not a man that can lie or change, He keeps His promises. His truth and faithfulness are a shield and buckler. We should therefore believe His promises and lay claim to them in every areas of our lives. This is so much the reason we should acquaint ourselves with the Scriptures so as to identify these promises and claim them in our times of need.
All the promises contained in the Bible are guaranteed and cannot fail. These promises are over 8,000, and they are left to you to try to identify and claim them. I am assuring you that if you do this, happy shall you be. But remember that God must be approached according to His laid down principles so that you can obtain a hearing from Him.
When you are asking for His promises to be fulfilled in your life, you must show Him how small you are and how great He is. You must acknowledge before Him how limited you are in everything and how unlimited He is in supplying all your needs. Whatever is it that is your need, by prayer and definite requests with thanksgiving make your wants known to Him. And believe He has done it and thank Him for answering your prayers and the Lord on His part will have no option than to answer because of the faith, trust and confidence exhibited in Him.
Joshua 18:3 says, "And Joshua said unto the children of Israel, How long are ye slack to go to possess the land, which the LORD God of your fathers hath given you?
Beloved, how long shall you delay to claim all these promises that belong to you for those who know their God shall be strong and do exploits. They shall be strengthened by the fact that God's promises to them shall not fail.
Matthew 7:7-8,11 says, "Ask, and it shall be given you; seek, and ye shall find; knock, and it shall be opened unto you: 8For every one that asketh receiveth; and he that seeketh findeth; and to him that knocketh it shall be opened". Verse 11 says, "If ye then, being evil, know how to give good gifts unto your children, how much more shall your Father which is in heaven give good things to them that ask him?"
If you ask according to His will, the good Lord will take away your sickness; He will cause your thirst and hunger to quench. He will bring back your runaway husband or wife, remove the strange women or men in your matri-monial home, provide for you, deal with your enemies and give victory to you in all frontiers of war in Jesus name!
Beloved, the assurance of receiving are there before us, therefore, let us all endeavour to claim all these promises of God that are scattered all over the Bible and obtain unspeakable joy. Now is the time and never be slow to claim what belongs to you. As He has promised, so He shall do it for us in Jesus name!
But if you are a sinner or have backslidden, I advise you that before you begin to think of claiming the promises of God as He has promised, you must confess and forsake your sins unto the Lord and surrender your life unconditionally to the Almighty God while promising Him that you will never go back to the world again. Once this is done, you are expected to maintain your new life by living a Christ-like life, for it is only then and then only shall you be entitled to lay hold of the promises of God scattered all over the Holy Bible.
I want to let you know that the goodness of the Father is the inheritance of the Children. A bastard or stranger cannot lay claim to it except he or she is adopted. So, I implore you to be a child of God so that all good things shall be added unto you.
Matthew 6:33 says, "But seek ye first the kingdom of God, and his righteousness; and all these things shall be added unto you". Christian faith and obedience in righteousness lead to divine prosperity. Before you ever begin to claim God's promises as He has promised, you must first look for the kingdom of God and His righteousness, and then all other things like healing, breakthrough, deliverance, employment, fruitfulness, etc, shall be your portion.
That holiness of heart and purity of life which God requires of those who profess to be His children must be sought first as a confirmation that they are His Children indeed before one will lay claim on anything. If we seek it first, and its righteousness, all earthly wants will be supplied to us as He promised in Jesus name.