This week we begin the series on Bank of Industry (BoI) engagement with the Small & Medium Enterprises in the area of business finance, specifically, loans. We shall be looking at other commercial banks in the course of this series but starting with BoI gives us the broadest perspective to what it entails to engage specific banks on loan procurement.
For a start, it should be noted that BoI's loan facilities have been targeted at businesses that engage in manufacturing and processing activities. But in the broadest and most recent spread of its engagements in this area has included businesses in other areas such as entertainment and essential services sectors including education, healthcare and hospitality.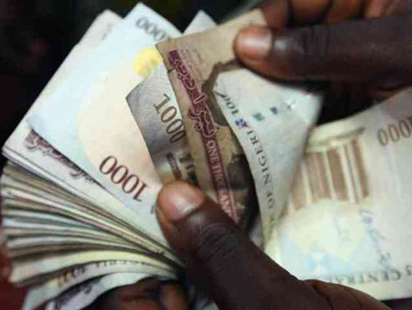 Key target sub-sectors include Agro-processing, Solid Minerals, Information Technology as well as Oil and Gas. The list of SME product clusters that BOI supports contains the following:
Adire (Tie and Dye)/Aso Oke, Animal Feeds, Aquaculture, Bakery, Blocks and Interlocking Stones, Bottled Water, Ceramics & Tiles, Chemicals and Paints, Cosmetics/Hair Products, Dairy, Digital Printing/Multimedia Publishing, Doors and Window Frames, E-Commerce/Information & Communications Technology (ICT), Fashion/Garmenting.
Others are: Fish Smoking/Drying, Food Processing (comprising processing of agricultural products), Foundries/Metal Fabrication/3-D Printing, Fruit Juice, Furniture/Wood Processing, Gemstones, Greenhouses, Laundry and Dry Cleaning, Leather/Footwear, Liquefied Petroleum Gas/Compressed Natural Gas, Meat Processing, Mechatronics, Health Care (Medical Diagnostics), Laboratory/Orthodontist/Ophthalmology/Physiotherapy), Movie Production (Nollywood), Plastics, Quick Service Restaurants, Quarries, Recycling, Roofing Sheets.
The Bank also supports businesses in Soaps and Detergents, Solar (off grid), Technical/Vocational Schools (Offering City & Guild Certificate), Theme Parks, Water Transportation Riverine, Light Manufacturing (Paper, Roofing Sheets, lube blending, Paints etc), and Grocery packaging.
In total about 41 lines of businesses are listed. However, if your product is not listed here and you think it should, BoI creates a window whereby you can still be accepted when you provide them with information on your product for review by its technical team.
In the next edition we look at other basic thing you should know before approaching BoI for a business loan.