…Golden Penny, Crown Flour and Honeywell battle for supremacy
By Princewill Ekwujuru & Chinenye Chianumba
AMIDST rising sales profile, indigenous flour  producers are grappling with the high demand for the product, alongside fierce competition, which  has triggered a flurry of activities in the over $2billion flour market.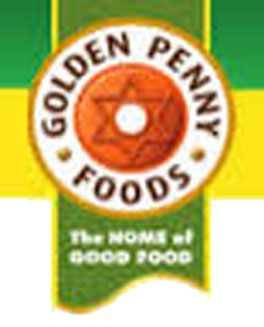 Flour which is the major ingredient for production of various confectionaries such as biscuit, bread and other snacks, has witnessed growth following the ban on importation of flour products into the country, a step that has drastically reduced the influx of imported flour products.
Flour imports have also been reduced by the cassava inclusion policy which mandated all flour millers to use between 10-20 percent of cassava flour in the production of bread. Local manufacturers control almost 85 percent of the flour market with the rest going to smuggled imports.
The sector is also said to be growing as a result of increasing urbanisation, along with growing popularity of flour products as a food substitute.
Leadership of the market
Based on this, flour manufacturers are doing everything possible to control leadership of the market by deploying different marketing tools such as direct delivery to distributors' stores, and sales incentive depending on the target given by the manufacturers, all these have helped to heighten competition in the market.
The sector which is said to be driven by population growth estimated to be about 180 million is further enhanced by ban on imported flour, according to industry watchers. Industry watchers have also  projected a continued growth for the market over the next years, a segment consumers will continue to patronise despite the economic hardship.
A look into the market shows that there are different types of flour for different purposes. They are the composite, a high quality cassava flour, confectionery, for confectionery, finer than all- purpose flour, multi-purpose, for bread and cake recipe adaptable to most uses, durum for pasta, noodles, pudding etc.
Findings: Despite the attractiveness of the market, new investors, especially the multinationals, are seriously challenged in acquiring market shares, which control 75 percent of the market with strong brand lotalty.
However, Vanguard Companies and Markets, (C&M) findings showed that preference in the market is marked by product thickness when mixed with water, ability of the product to rise well in water and richness when used to bake.
Distributors spoken to said Golden Penny Flour, produced by Golden Penny Flour Plc sells more,  followed by Mama Gold, manufactured by Crown flour Mills Nigeria Limited, a subsidiary of Olam International  Limited and Honeywell Flour produced by Honeywell Flours Mills Plc coming a distant third place in the market, going by consumers preferences.
Aside Dangote Flour, manufactured by Dangote Flour Mills Limited that plays in the national market others like Nigeria Eagle Flour Mills, of the Chagoury Group, based in Oyo State, Standard Flour Mills Limited, Lagos, Life Flour Mills Limited, Sapele, Valleumbra  Flour Mills Limited, Enugu State and Mercury Mills Limited, Ogun State, play in the regional market.
Consumers: A number of sampled consumers declared their preference for Golden Penny flour, followed by Crown flour, Honeywell flour and Dangote flour. A wholesaler at Oyingbo market, Mrs. Abdusalam Suraat, said most buyers and bakers alike prefer Golden Penny flour than other brands. She commended Golden Penny thickness and said it consumes a lot of water which is a proof of a good quality flour.
She also stated that Mama Gold is also doing well in the market, but pointed out that Dangote is not selling as expected, explaining that the product is light and mostly used for chin-chin and doughnut.
A baker, Mrs. Florence Obielo, also gave her preference to Golden Penny flour because of its richness. She, however, commended Honeywell, saying, "it is soft and good for cake and puff-puff. She said that because of the inconsistency of some of the flour products has led some consumers to switch loyalty and has also affected some persons and has led to business closure in some cases.
According to the  product dealers price difference is not significant in determining patronage, though there has been significant increases in the prices of all the competitors. In January 2017, Golden Penny flour, Mama Gold and Dangote sold for N10,700, but they now sell for N11,200, while Mama Gold and Dangote sell for N11,000.
According to an KPMG report in 2016 Golden Penny leads  the market with 32 percent, followed by Olam 24 percent, Dangote 12 and Honeywell a distant fourth, others the 25 percent. However effort made to speak with the brand owners failed as they were not ready to speak with these reporters.