Minutes after the adjournment of the African Movie Academy Awards, AMAA, J.K. Obatala intercepted the director Akin Omotosho, speeding through the lobby of the Eko Hotel, Victoria Island, Lagos, lugging three black statues – trophies awarded for his seminal film, Vaya  for 'Best Sound,' 'Best Screenplay' and the highly prestigious appellation of 'Best Director'. The result was this hurried exchange.
TELL us more about the film that earned the Best Director award at this year's AMAA?
The film is titled, Vaya which means, "to go away," in Zulu Language. It came out of the "Homeless City" project, in Johannesburg, which works with people who drift in off the streets. It took us eight years to make the film. Every film has its own journey.
So the film was shot in South Africa?
Yes.
But you are a Nigerian?
Well, I'm a lot of things. I'm a film maker.
Explain that?
I mean, you know, my late mom hailed from Barbados, in the West Indies, and my dad is a Nigerian from Akure, Ondo State. I live in South Africa. So I guess you can say I am part Nigerian and part pan-African!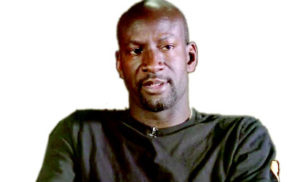 That's how you ended up making a film, set in Johannesburg?
Yes. I live in South Africa and I work in South Africa. So my company, Rififi Pictures, developed the project.
Why did the film take eight years to complete?
As I said earlier, it started from a place where people come in off the streets, to talk about their experiences. Consequently, the dialogue developed, over time, into a story – into a screen play.
Who were your investors?
We got support from the Ford Foundation, the Raith Foundation, the National Film and Video Foundation of South Africa, the Department of Trade and Industry (South Africa), M-Net, The Howteng film Commission and we had three private investors.
Subscribe for latest Videos