By Gabriel Enogholase
BENIN — PENSIONERS in Edo State under the aegis of Aggrieved Pensioners, have berated Special Adviser on Communication to Edo State Governor, Mr. Crusoe Osagie, over what they described as his unguarded comments on pensioners, saying his action was a clear manifestation of youthful exuberance and over zealousness.
It will be recalled that Osagie in a statement last week, described the protesting pensioners as fake, anti-government who were hired by the opposition party to destabilize the ruling party in the state.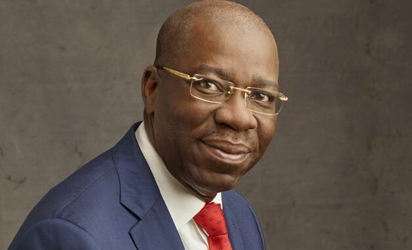 He also asked how possible it was that pensioners who claimed were dying of starvation and bed-ridden with various illnesses could purchase hundreds of red T-shirts and print sophisticated flex banners just to drive the baseless and dishonest protest.
A statement in Benin City, yesterday, by Acting Public Relations Officer for the aggrieved pensioners, Mr. Amadin Okoro, said the state government's attempt to brand them  fake and pawns in the hands of the opposition politicians was as a prelude to the eventual crackdown on the agitation for their rights.
They said: "Pensioners and other reasonable people in Edo State know that the Special Adviser on Media to Edo State Governor has gone beyond his mandate. Obviously, pension issues do not fall within the ambit of his duties. We stand to be corrected."
"Apparently, we see manifestation of youthful exuberance and over zealousness in the governor's aide. Clearly, in his effort to please his principal, Osagie threw caution to the wind."
The statement also said Pensioners were enlightened,  adding that it  was wrong to have branded them as fake pensioners just because they demanded for their rights.
They advised Osagie to always strive to achieve mutual cooperation with the "Aggrieved Pensioners" in the state and stop maligning them.