By Grace Udofia
Abuja—THE Director General of Small Medium Enterprises Development  Agency of Nigeria, SMEDAN, Umaru Dikko Radda, yesterday said that  digital marketing holds the key to the development of the nation's  Micro, Small and Medium Enterprises, MSME, sub-sector.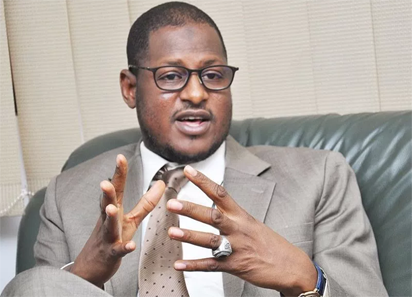 Radda , who disclosed this in Abuja at a two-day training workshop  on  digital marketing and entrepreneurship skills organised by SMEDAN   in partnership with A.K.G Global multi-services, said MSME e-marketing  was required to help get products and services to a wide range of consumers.
According to him, the launching of a portal, an innovative platform on e-marketing for MSMES was a welcome development at this time when  markets have gone global.
Radda, who was represented by the Director of Policy, Advocacy and Coordination, PAC, Department, Monday Ewans,  said that the platform will enable entrepreneurs to deliver their products and services in a  seamless and timely manner especially locally made products in areas such as business directory, bulk sms services and online advertisement.
"I am elated because MSMEs can now have a platform for assessing  local, regional and global markets for the development of the  sub-sector in Nigeria."
The results of the 2013 national MSMEs survey showed that there are millions MSMEs employing 59.7 million persons, contributing 48.47 per  cent GDP and 7.27 per cent to exports. This result has been very useful to policy makers and MSMEs operators."
"This collaboration is essential to us today  because in other  for us to encourage MSMEs development in Nigeria, we must partner organisations like this one, which have created a unique platform online for small businesses to be seen and accessed from anywhere in the world.
"I believe the launching of this portal today will catapult businesses  to the next level, it is important for every trainee here to take  advantage of this opportunity as it is essential for your business     growth,"  he said.