By Tare Youdeowei
SINCE the Nigerian Communications Commission, NCC, released the code of corporate governance in 2016, there has been complaints in some quarters that the commission was meddling with affairs of the private businesses in the sector.
However, the commission has come out in defence of its policies saying that its major interest was to ensure the stability of the telecom sector, arguing that if the code was in practice three years ago, it would have arrested the near crisis that saw the rebranding of Etisalat to 9mobile recently.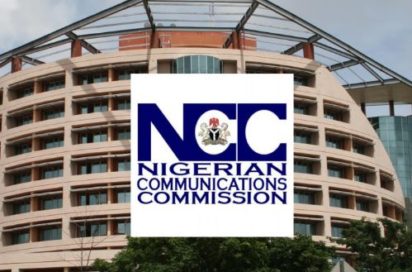 The commission at a media parley in Lagos said that with the code, it has moved from the era of voluntary compliance to mandatory compliance. It believes that if some of the activities of private companies are not guided, the sector could lose Foreign Direct Investment, FDI and thereafter stability.
Executive Commissioner Stakeholder Management, NCC, Mr. Sunday Dare, said that "People are wondering why government is interfering in the affairs of private telcos. It is because these are special companies with high public interest; as such regulators are to ensure they are well run so they do not crash. These companies have gone beyond the threshold of private companies because of the quantum of public funds they hold without interest. We are also doing this because of the inflow of Foreign Direct Investment. It is very important and rapidly taking the place of crude oil, hence we are ensuring companies are well run to let investors know their money and investments are safe. If you buy a recharge card it is an investment in a telco and we are to ensure services are delivered equitably without exploitation, hence the code.
"We are guarding against the Too Big to Fail syndrome, if the dictates of the code are adhered to the letter, we can guard against failure. This is not a silver bullet but it puts the trigger in the hands of the regulator to ensure only the best happens in the companies; practices, quality of staff and services, all because we seek to guard investors and FDI. The code, amongst other things, stipulates that the director of a telco cannot serve for more than 15 years.
No other code gives that latitude. It also states sanctions for issues of delayed text message delivery, call masking, drop calls, forced subscriptions, bogus promises and unkept agreements, to mention a few. It is all in the interest of the subscriber.  The success of telcos has come largely from NCC ensuring there is a level of corporate discipline and sanctions. We do not make noise about it," he added.
NCC says it draws its power from the 2013 Nigeria Communication Act, Sections 1 (1d) and 4(1a) which empowers it to regulate and ensure investments are secure, and that investors have level playing field.