By Chris Njoku
lagos—As part of efforts to curb abuse of the elderly in the society, Centre For Happy People, CHEP, has called for inclusion of the study of old age – gerontology- in the school curriculum.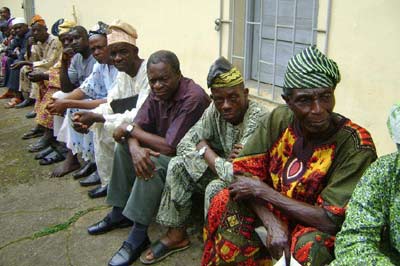 Speaking during 2017 World Elderly Abuse Awareness Day, WEAAD in Lagos, CHEP Coordinator, Mrs. Lilian Jiringho said that the main reason why elderly people are being abused was as a result of a lack of knowledge of how to care for  them.
Jiringho said that gerontology is the study of ageing and older adults, "that is the scientific studies of processes associated with the bodily changes from middle age through later life. Gerontology is multidisciplinary and is concerned with physical, mental, and social aspects and implications of ageing.
"Although gerontology and geriatrics have differing emphases, they both have the goal of understanding aging so that people can maximize their functioning and achieve a high quality of life," she said.
The coordinator said that a person with the knowledge of gerontology, can make plans for his or her own life course and needs, while communities and legislators can make necessary public policy choices.
She said that there is no gerontological course studied in schools here in Nigeria, except at masters level.