By Ekanpou Enewaridideke
I AM sure there is a hidden hand good at deliberately painting persons traitors to justify a mob action unleashed on the victim. If not, by what logical analysis could one arrive at the irrational position that there is a trace of betrayal in Chief Tunde and Chief Boro over their roles in the communal war just now?
Are the Navy personnel whose unprofessional fusillade on 27 July 2017 bred monsters among the Ijaws in Ogbe-Ijoh happy that their action has begot another conflagration? Are they happy that professional LIE-MONGERS have used the fusillade to fill the air with teleguided misinformation and propaganda, resulting in the burning down of Chief Boro's house in Ogbe-Ijoh on 7 August 2017 and the near-drowning of Chief Tunde in the river?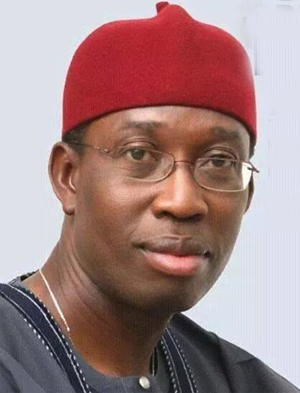 The satanic propagators of the misinformation that Chief Boro was the traitor who brought Navy personnel to fusillade Ogbe-Ijoh and defile the temple of Justice in the sacred grove should be fished out so that these progapandists do not make this idiocy a lucrative career.
Marks of betrayal are easily identifiable anywhere in the world; with regard to this particular matter in Ogbe-Ijoh concerning Chief Boro and Chief Tunde, these easily located marks of betrayal do not exist in actuality. If these marks do exist, they only exist in the mind of satanic propagandists who must be up to something sinister yet to be seen. So Chief Boro and Chief Tunde are not the rightful owners of the badge of betrayal foisted malevolently on their clothes.
These paintings of 'betrayer' targeted at Chief Tunde and Boro must be the genius of a vindictive diseased fine artist in Ogbe-Ijoh who operates from invisible corners of the world – insidiously wrecking havoc on humanity. The word 'betrayer' rightly belongs to a man who declares peace publicly and insidiously incubates VIOLENCE to kill the publicly declared peace.
The current reputational persecution suffered by Chief Boro and Chief Tunde emanates from their unquenchable thirst for peace in Ogbe-Ijoh and Aladja communities. What is indeed the betrayal in a man who says sincerely that there must be peace in the land?
If there are traitors in the Ogbe-Ijoh-Aladja communal conflict, those are the persons who passionately hate cease-fire and crisis-resolution – only excited by unending bombardment to exterminate the other. These are the traitors, not those who labour genuinely to end the hostilities. Could pacifism be equated with betrayal?
The alleged fusillade of the Navy personnel has created credibility problem for the State Government whose ardent representatives, Chief Boro and Chief Tunde, have been branded betrayers and scarred REPUTATIONALLY. The vindictive unprofessionalism of the Navy personnel should be questioned and caged for the purpose of tomorrow. Their interventionist approaches should always be marked by neutrality.
It is worrisome that the Navy personnel have declared themselves an enemy of the Ogbe-Ijoh community when they should position themselves as neutral peace-makers. Again, could Chief Boro have colluded with the Nigerian Navy to fusillade his own community and desecrate the traditional temple of worship in the grove, giving people varying gun wounds?
Overarching aura of tragedy now hovers over Chief Boro. Whenever there is a sudden outbreak of war between Ogbe-Ijoh and Aladja, the Aladja community is also quick at pointing accusing fingers at Boro for being the secret mastermind of the attack; and whenever the Ogbe-Ijoh community finds any action of government questionable and unfavourable, they are quick to say Chief Boro Opudu is the architect of their misfortunes. To the capricious dance steps of Ogbe-Ijoh and Aladja, Chief Boro is both a betrayer, destroyer and a friend, depending on their whimsical interpretations of government actions. Chief Boro's name has become a subject of invocation anytime something horrible happens to any of the two communities. On whose side is Chief Boro now? Aladja, Ogbe-Ijoh or the government's side? What methodology of data collection and analysis do they often use to arrive at the conclusion of Boro's collusion with the Navy personnel to fusillade Ogbe-Ijoh?
In this communal fratricidal war of absurdity between the two communities, can't Ogbe-Ijoh and Aladja communities take a cue from Ayakoromo community in Burutu Local Government Area and Igbo-Ideh community in Ughelli South Local Government Area of Delta State? A coalition of civil organisations from Ayakoromo and Igbo-Ideh converged on  August 4, 2017 and passionately called on Governor Ifeanyi Okowa to continue and complete the Ayakoromo-Igbo-Ideh bridge project.
Rather than fan embers of ethnic animosity, the Ijaws in Ayakoromo and the Urhobos in Igbo-Ideh prefer to aggregate resources and energies to solve a common problem of abandonment and underdevelopment. I wish I would wake up one day to see a similar collaborative move between Ogbe-Ijoh and Aladja to end the absurd communal war.
Doesn't the collaborative move/protest of Ayakoromo and Igbo-Ideh tell the world that Ijaw and Urhobo as nations can never go to war? Unarguably, I do not need the prophetic voice of T.B Joshua or Fufeyin Jeremiah Omoto to tell me that Governor Okowa would commend Ayakoromo and Igbo-Ideh communities for their civilised approach to their common problem of development, and as a listening governor he will swing into swift action and complete the Ayakoromo-Igbo-Ideh bridge.
In the intermittently raging communal war, Boro's predicament proliferates luxuriantly like waterweeds in Akparemogbene River: he will constantly be given different negative names by Ogbe-Ijoh and Aladja based on their smug interpretation of the developing events, even where it is clear that it is his desire to see to the quick end of the war.
This is the time for Governor Okowa to take a decisive action. The decisive action of Governor Okowa could be unfavourable to the two communities but it does not matter provided the communal war comes to an end.
Even those who hitherto thought they are not part of the war; even those who thought they are only peace-makers; even those who pride themselves as intelligent professional fence-sitters and many others have been gaudily painted as betrayers and destroyers.
Sadly, with Chief Boro vindictively painted as a betrayer and supporter of government against his own people, as part of a grand plot at reputational persecution, and many others differently implicated, though rather questionably, this is the time for Governor Okowa to swing into decisive action and end the fratricidal communal war between Ogbe-Ijoh and Aladja because to Professor J.P Clark in 'Casualties':
The casualties are not only those who started / A fire and now cannot put it out. Thousands /  Are burning that had no say in the matter.
The casualties are not only those who escaping / The shattered Shell become prisoners in / A fortress of falling walls.…
We are all casualties,/All sagging as are
The cases celebrated for kwashiokwor,
The unforeseen camp-follower of not just our war.'