By Dennis Udoma
UYO — Thousands of youths thronged major roads in Uyo, Akwa Ibom State, yesterday, protesting the proposed Lagos Governor's Lodge project allegedly put at N9.1 billion by the state government.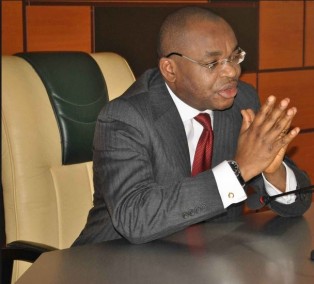 The placard-carrying youths, led by an activist and lawyer,  Inibehe Effiong, defied the downpour, chanting, "Governor Emmanuel, Stop wasting our money",  "Not to N9bn, N2bn or N1.2bn New Governor's Lodge in Lagos", "Where is our N14.5bn, N10bn Paris Club Refund?", "Pay our retired civil servants","Pay our late retired primary school teachers", "Where is the Industrialization you promised Akwa Ibom State", "Stop deceiving Akwa Ibom people with false projects," among others.
The protesters, who began at Community Secondary School, Four Towns on Olusegun Obasanjo Way in the metropolis, marched through Wellington Bassey Way,  where the  group leader made a stopover to address the crowd and later moved though Cardinal Ekanden Avenue (Brooks Street) to the state's House of Assembly at Udo Udoma Avenue to register their grievances with the lawmakers.
Effiong, who addressed the people at Wellington Bassey Way roundabout near Government House, Uyo said, they came to register their protest to the state government and not to fight government.
He said, with the current situation, Akwa Ibom youths need employment and not a situation where government is siphoning the resources of the state through projects that will not benefit them.
Effiong queried, how important it was for the governor to insist on embarking on the project when the people were saying 'no.'
According to him, "You promised us industrialization and you cannot fulfil it. That is why we are saying that, you should listen to us.  We are all here for the interest of the state because we are victims, everyone is affected by the wrong policies of your government.
Though there was no government official to address the protesters at press time, Vanguard recalls that, Governor Udom Emmanuel had refuted the allegation that he plans to spend N9.1 billion on building a new governor's lodge in Lagos.
Emmanuel, who made the clarification to newsmen at Government House, said, the rumours were the handiwork of some persons who habitually cook spurious accusations against his administration.