Latest addition to the Super Eagles Ola Aina has spoken about representing Nigeria after spells with the English age grade teams.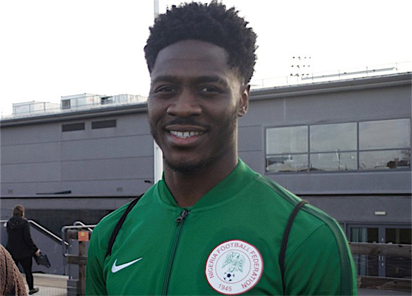 After playing his part in Hull City's win against Bolton, the on-loan right-back flew out to join up with the Super Eagles ahead of a back-to-back World Cup qualifiers against Cameroon.
Aina understands that the games could make or mar the Eagles chances of joining the Russia train and is already looking forward to the whole experience.
"It was a very proud moment to get called-up by Nigeria and the prospect of representing my country for the first time is very exciting," he said.
"Everyone wants to play at the highest level and that's what international level is. For me, it's very exciting and I want to do really well.
"We've got an important two games against Cameroon coming up and I'm really looking forward to the whole experience.
"It should be two good, but very tough games. They're a physical side and will no doubt be in good spirits after winning the African Cup of Nations in February.
"As I say, it will be tough but I'm very much looking forward to both matches and hopefully playing in the Super Eagles' colours."
Aina switched international allegiance in March after spending time at a Nigerian training camp in Barnet.
"It was an introduction to it all to see what I thought of it," he explained.
"I hadn't played for England at any level for quite a while, and international football is something that I wanted to experience. Also, Nigeria is where my origins are.
"I thoroughly enjoyed my time at the training camp and that was a key factor in my decision to switch."