By Chioma Onuegbu
Uyo —A former Deputy Governor of Akwa Ibom State and an industrialist, Dr Chris Ekpenyong,  has flayed members of the National Assembly for throwing out the bill on devolution of powers during their debate on constitution amendment.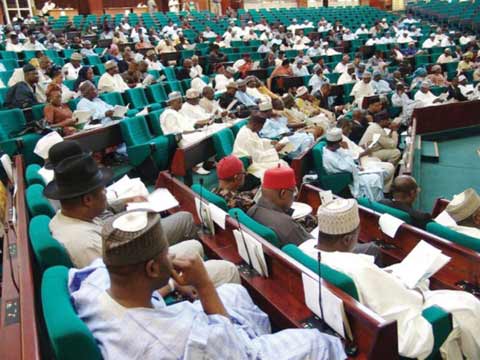 Ekpenyong,  who spoke to newsmen, yesterday, in Uyo, noted that members of the Senate, by not agreeing to the desires of Nigerians that power should devolve from the centre to states vis-a-vis the resources, makes them look like they were representing their personal interest instead of the interest of the Nigerian people.
He said power could not be devolved without accompanying resources, adding that the only way  most communities could attain development was through devolution of powers  from the centre to the states and not to the regions as many had advocated.
He regretted that people go to the National Assembly as representatives of the people without knowing what the peasants they represent are actually going through, which explained the lack of basic social amenities in most communities today.
He said: "In 1999, when I was the deputy governor during the tenure of Obong Victor Attah as governor, we agitated for resource control. The essence of calling for devolution of powers was because we knew where the shoe pinched. We knew we had to provide good healthcare, accessible to the poor, to give good education, build good roads.
"These were things that we fought for from 1999 till 2005 when I left government. So, we were asking for the devolution of powers to state with the accompaniment of resources.  And people went to National Assembly this time and said there is nothing like devolution of powers."
He lamented that he had never been consulted by the Senator representing his own Senatorial district, Ikot Ekpene (Senator Godswill Akpabio and Senate Minority Leader) on such issues in the past two years that he went to the Senate.
"I have somebody who is representing me in the National Assembly and he has not told me what his vote was on the issuer. If he voted against devolution of powers,  it means that he has not represented my interest and the interest of my followers.
"I don't know if he consulted others. But if he had consulted others,  why did he not consult me as somebody who has been in the political arena and understands the workings of Nigeria vis-à-vis our own environment?" Ekpenyong questioned.