By Chioma Gabriel & Chidi Nkwopara
The umbrella body of civil society groups, Coalition of Civil Society organisations of Nigeria, COSON   and  Operation Sanitize Nigeria, OSAN have called on President Muhammadu Buhari to begin grooming his successor if his health condition remains uncertain in 2019. They  also called on him to douse the tension in the country by engaging all agitators and voices of dissent rather than use of brute force by Nigerian security agents.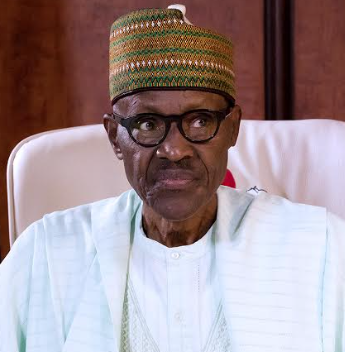 The CSOs spoke  as an All Progressives Congress chieftain and presidential aspirant in the forthcoming election, Chief Charles Udeogaranya  described as  a  thing of great joy, the return of  the president  to the country.
The civil society coalition is the umbrella body of more than two hundred groups in Nigeria.
The president of the groups, Chuks Ibegbu and the Secretary General, Aminu Mohammed called on all Nigerians to close ranks to move the country forward but insisted on justice , equity and fairplay by the ruling class in Nigeria.
They also believe the 2014 Confab report should be re-visited so that the critical decisions in the document will be implemented for the future of   the country.
The coalition and the Operation Sanitize Nigeria hope to visit Mr President very soon to present their template for a better Nigeria and solutions to the various agitations in the country.
Buhari delivering  governance without   let –-Chief Udeogaranya
Commenting on the President's early morning broadcast,Chief  Udeogaranya said the doubting Thomases have  seen that our president is not incapacitated.
"For the umpteenth time, I am still pleading with Nigerians to give our president  a free hand to run his government, regardless  of  location. This campaign of unnecessary close-marking on the person of the  President is unhealthy for the country and for anyone within the age of Mr President.
"Left for me, I would advise President Buhari to return back to London as soon as possible, where he can have access to a better healthcare facility.
"All these voices that chanted return, return, return, would be the first to laugh at him, if any mishap befalls him, but God forbid, as his well-being  is critically necessary to the nation."
Reactions on Buhari's broadcast
Meantime, a  cross section of Imo people, who reacted yesterday to President Muhammadu Buhari's broadcast, were unanimous that he should conduct in depth research to conclusively determine the remote causes of the noticeable challenges facing the country before issuing warnings.
In his own reaction, Apostle Ejike Emereonye said the five minutes broadcast was only to show that he is alive and back home.
"Apart from a scanty mention of Nigeria's unity, all the other more contentious issues, which could even threaten the unity, were completely and carefully avoided. In short, he is yet to broadcast to Nigerians. I can bet that no professional input was made into that speech. A painstaking research could have been done to ascertain how Nigeria came to where we are, before making the broadcast", Emereonye said.
For Madu Chinemerem, the President only issued subtle and advance declaration of intention against the Indigenous People of Biafra, IPOB, and Ndigbo in general.
"What are his plans to rebalance the unprecedentedly lopsided and hegemonic political, security and economic appointments he has hoisted on us? All the strategic security and economic posts are manned by his kindred men", Chinemerem fumed.
While wondering why the President did not make reference to such issues, Chinemerem also urged President Buhari to "conduct in depth research to determine the remote causes of the challenges before issuing warnings".
In his own reaction, Mr. Ken Agbim said the President's broadcast did not offer any hope to Nigerians.
"The President's broadcast this morning (yesterday), didn't offer us any hope. It was practically empty. He should have made a five-minute speech at the airport on arrival", Agbim said.
Chief Sylvanus Ozoemena said he was aligning himself with the President on government's stand that people were free to live and do their legitimate businesses in any part of the country.
"Ndigbo have huge investments in every part of Nigeria. No other ethnic group has the same level of investment in other lands like Ndigbo", Ozoemena said.
Answering a question, Chief Ozoemena said it was most regrettable that Igbo entrepreneurs chose to industrialize other lands and left their home empty.
"I am happy that the President did not back the elements that issued quit notice to Ndigbo. He should please look into the causes of these agitations", Ozoemena pleaded.