By Gabriel Enogholase
BENIN—AN Edo State High Court sitting in Benin City, has adjourned ruling till October 6, 2017, in the case involving the Deputy Speaker of Edo State House of Assembly, Mrs. Elizabeth Ativie and others over an alleged trespass on a parcel of land belonging to Ogba Zoo.
Counsel to the defendants, Mr. Olayiwola Afolabi,  who relied on a six-paragraph affidavit and a written address, said his clients were officially issued certificate of occupancy by the state government for the said parcel of land.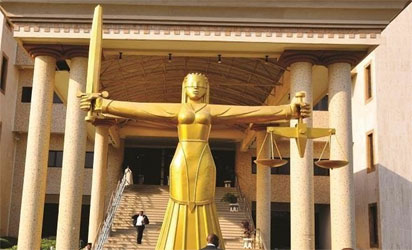 Afolabi argued that the name of the state government which is the rightful owner of the land also featured in the lease agreement.
He added that there was never a time the claimant complied with condition of rent payments as stipulated by the state government and therefore, urged the court to dismiss the application by the claimant for lack of merit.
On his part, counsel to the claimant, Mr. Joseph  Osadiaye, said his client was not owing as claimed by the defendants as payments were made from January to June,  adding that the issue of joiner remains a nullity in the case.
Expressing hope that the court will rule in his favour, Managing Director, Ogba Zoo, Mr. Andy Ehanire said the Zoo was a heritage of Edo State, adding that it was in public interest that the matter should be carefully considered by the court because public interest supersedes private interests.
"The state government does not own these parties anything beyond their salaries. So, to cede property that have been ancillary to the Zoo  is a de-service to humanity and  the state. So, the court will have to look into this matter very carefully and we believe will have a good case because we are in the interest of the state," he said.