Damaturu – A chieftain of the All Progressives Congress (APC) in Yobe, Sen. Alkali Jajere, says agitation for Nigeria's restructuring is diversionary and misplaced, as there is nothing wrong with Nigeria's present structure.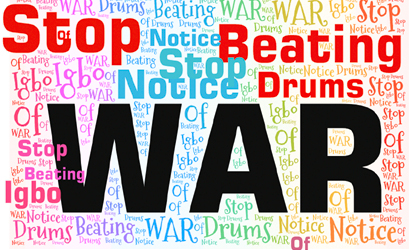 Jajere who represented Yobe South Senatorial District between 2011 and 2015, said what the country required was good leadership that would ensure justice and fairness to all.
The former senator described the calls for the restructuring of Nigeria as mere political slogan by politicians seeking relevance ahead of the 2019 election.
"Nigeria operates democratic system of government with all parts of the country represented in the National Assembly.
"Therefore, if anyone has any issue with Nigeria, he should submit it to his representative to be decided on the floors of the assembly," he said.
"Threats of secession or restructuring would not solve the cry of marginalisation by the various ethnic groups in the country," he said in an interview on Sunday in Damaturu.
According to him, there are still cries of marginalization today in states predominantly occupied by a single ethnic or religious groups.
"Therefore, reverting to regional system of government or creation of more geopolitical zones, states and local governments, will not stop the cry of marginalization.
"At a time when the world is fast moving towards globalization, Nigeria cannot contemplate issues capable of threatening its corporate unity.
"We are lucky to have this administration that is committed to the development of the country,'' he said.
According to him, corruption has been Nigeria's major problem, while impunity and lack of respect for the rule of law also draw the nation backward.
"If there is anything that needs our commitment and collective resolve is the fight against corruption and ethno-religious intolerance, because Nigeria has adequate resources to make the lives of the people better.
"What is most important is to join hands with this administration to fight corruption to make Nigeria a better place for all,'' Jajere said.