ABUJA — The 36 states of the federation and Federal Capital Territory, FCT, had a debt stock of about N4.061 trillion as at the end of 2016.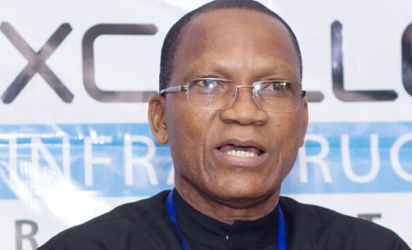 It consisted of $3, 567, 618, 236.82 external debt, which comes to about N1,248,666,382,600 when converted at the official exchange rate of N350, as contained in the 2017 Federal Government budget and a domestic debt of N2,822,889,876,765.98.
The figure, which was contained in the 2016 Annual Report and Statement of Accounts of the Debt Management Office, DMO, indicated that Lagos State topped the list with $1.380 billion, which represented about 38.7 per cent of the total sub-national external debt and N265.768 billion (9.41 per cent) of the total sub-national domestic debt stock .
On external debt, Kaduna State was the second most exposed with $$22.882 million, representing 6.25 per cent of the total debt stock, followed by Edo, with $183. 641 million, representing 5.15 per cent.
Cross River and Ogun states were the next in that line with $114.995 million and $103.416 million, respectively.
While Cross River's debt was 3.22 per cent of the total sub-national debt stock, Ogun's debt represented 2.9 percent of total external debt stock..
Kogi and Borno states were the least externally indebted among the states with $21.296 and $22.068 million respectively.
 N2.822trn domestic debt
On the domestic debt, the states owed N2.822 trillion as at the end of September last year, with Lagos States also the most indebted.  Its domestic debt stood at N265. 768 billion (9.41 per cent), as at the period under review.
It was followed by Delta State with N237.797 billion (8. 42 per cent), and the Federal Capital Territory with N179 . 549 billion (6.36 percent) of total stock.
Anambra State was the least indebted at the domestic front, with a mere N4.039 billion (0.14 per cent) of total stock. Yobe was the second least indebted locally with N13. 628 billion or 0.48 per cent of total domestic debt stock among the states.
The DMO said it had been working with state governments and the FCT administration to build requisite skills to effectively manage their debts.