Governor Seriake Dickson of Bayelsa State  has called on the Federal Government to set up an all-parties committee to formulate a template to streamline issues and views around the notion of restructuring Nigeria.
Dickson's call came few days after the leadership of All Progressives Congress, APC, resolved to set up an internal committee of the party to work out modalities for restructuring the country.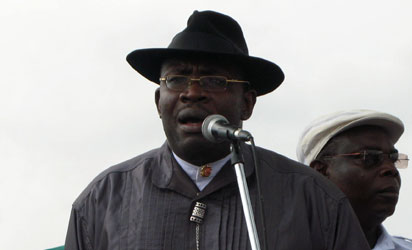 While commending APC for supporting restructuring, Dickson said rather than make it an exclusive APC affair, membership of the restructuring committee should be drawn from all the political parties, civil societies and the academia to deal decisively with the matter, stressing that only an expanded committee would give a sense of belonging to all Nigerians.
In a statement by his Special Adviser on Media Relations, Francis Agbo, yesterday,  in Yenagoa, governor Dickson promised to mobilise support for restructuring if the APC goes about it with sincerity of purpose.
The governor, however, advised those who misconstrue restructuring to mean secession to have a re-think as,  "Nigeria's unity and indivisibility is desirable but should be negotiated for the good of all."
Governor Dickson said that for restructuring to comprehensively address the questions of Nigeria's unity, the APC-led Federal Government must include resource control, devolution of power to the federating units and true federalism in the template of restructuring.
He said that restructuring along the lines of resource control and true federalism will build confidence and cohesion across the country and place Nigeria on the path of justice and fairness.
He said: "For me, as Governor of Bayelsa State, any restructuring that doesn't include resource control will not make much sense to my people because for us in the Niger Delta, restructuring Nigeria starts with resource control.
My understanding of Nigeria is that we all want to remain in one Nigeria but it must be a Nigeria of our dream founded on justice, equity and fairness,  a Nigeria where all the people that make up the country are happy and proud to call their country and not a country where any section or race is perceived to be superior or inferior to the other, a Nigeria where we are our brothers keepers.
With restructuring, all these are possible because when we sincerely restructure, there will be devolution of power, true federalism and every state will have control over its resources and this will make Nigeria to work smoothly."
Stressing that agitations for restructuring were not new in the country, the governor said restructuring did not see the light of the day in the past because the leaderships were not sincere about it.
He said that for restructuring to have the buy-in of all sections of the country, the APC- led Federal Government must show utmost sincerity of purpose and involve all interest groups in the process.