By Samuel Oyadongha
YENAGOA—THE Eric Omare-led faction of Ijaw Youth Council, IYC,  worldwide, has called on Nigeria Agip Oil Company, NAOC, to comply with the memorandum of understanding entered into with its host communities and observe international best practices in its oil and gas operations to  avert a shutdown of the company's operations.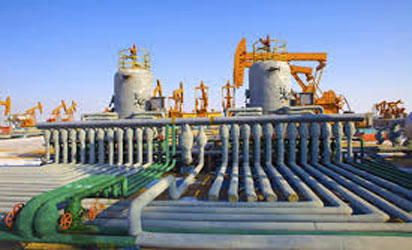 Omare's call followed the protest by Ogboinbiri and Azuzuama communities in Southern Ijaw Local Government Area of Bayelsa State, over alleged ill-treatment by the company as they had threatened to shut down Agip operations in their communities.
The IYC President, in a statement in Yanegoa, called on Bayelsa State and Federal Governments to prevail on the company to respect the MoU it entered into with its host communities to avoid a shutdown of its operations with its attendant security and economic implications.
He also called on Agip to respect Nigerian laws on environmental protection and payment of compensation.
Angry indigenes of Ogboinbiri and Azuzuama had informed IYC leader of the company's alleged refusal to comply with the MoUs entered into with their communities to carry out development projects and when they attempted to enforce same, they were usually confronted with military action.
Agip produces a combined daily output of about 50,000 barrels of crude oil in Ogboinbiri and Azuzuama communities."
The communities also complained of persistent oil spillage by the company in the affected communities without payment of compensation with persistent military harassment.
They recalled the 2015 fire incident at Azuzuama community from the company facility blamed on  alleged negligence which led to the death of several persons,  including Late Linus Epunumokumor which Agip had allegedly refused to pay compensation to the family  till date.