By Omeiza Ajayi
ABUJA – Amid concerns by some Nigerians about the difficulty in procuring international passports from the Nigeria Immigration Service NIS, the federal government has declared that there is a surplus of passport booklets in its kitty, urging Nigerians to not panic.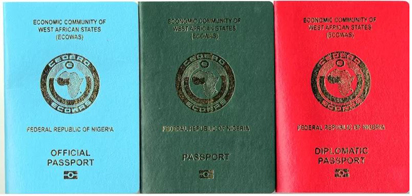 Minister of Interior, Abdulrahman Dambazau gave the assurance Monday in Abuja while decorating 16 newly-promoted Deputy Controller Generals and Deputy Commandant Generals of the NIS, Nigeria Prisons Service and the Nigeria Security and Civil Defence Corps NSCDC.
Addressing the new officers, the minister said; "You are aware that we have a lot challenges in our efforts towards reforms in your various services. In the Nigeria Immigration Service for instance, we have challenges in the issuance of passports but we have passports available and you must make sure that Nigerians get them".
He said the officers must ensure that once the government introduces new policies, they are implemented to the letter.
Dambazau also drew the attention of both the prisons service and the NSCDC to a memo recently approved by the Federal Executive Council FEC on the need to ensure enhanced service delivery in line with best practices.
Responding on behalf of the officers, DCG Yahaya Dauda Inusa pledged to deliver on the mandates of their new offices, urging the government not to hesitate in bringing them in line should they deviate from set objectives.
In apparent reference to some side comments regarding their elevation, Inusa said all newly-decorated officers sat for and passed the appropriate examinations before they were promoted.
There had been concerns that some of the most eligible officers for the prestigious rank were skipped in favour of others in inexplicable circumstances.
Among those decorated were Inusa Dauda Yahaya, Lawal Rafiu, Usman Shehu Kangiwa, Adesoji Emmanuel Adeoye and Haruna Jega.