By Emma Amaize, Ochuko Akuopha & Davies Iheamnachor
ASABA—SOME civil society organizations, CSOs, in the Niger Delta, weekend, insisted that there was no going back on the demand for restructuring of the country, lambasting  the national chairman of All Progressives Congress, APC, Chief John Odigie-Oyegun.
The groups, Niger Delta Security Watch Organization of Nigeria, NDSWN, Ijaw People Development Initiative, IPDI, and Foundation for Human Rights and Anti-Corruption Crusade, FHRACC, led by Bekederemo Dickson, Austin Ozobo and Alawoei Cleric, respectively, in a statement, said: "The only alternative to restructuring is separation."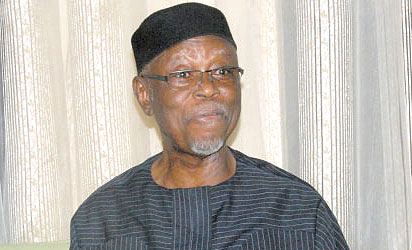 Similarly, a royal father in the Niger Delta region,  Dr. Chukwumela Nnam-Obi, II, the Oba of Ogbaland, has said that restructuring was the recipe that would ensure unity and the development of every part of the country.
Nnam-Obi, who is the pioneer President of Traditional Rulers of Oil Mineral Producing Communities, TROMPCON, in the region, noted that the call for restructuring of Nigeria is for justice, equity and fair play.
Speaking in Port Harcourt, Rivers State, weekend, Nnam-Obi said that restructuring was imperative to engender national growth and development, adding that it will douse the feelings of disenchantment among all ethnic nationalities on marginalization.
The royal father regretted that his local government area, Ogba/Egbema/Ndoni,  being the highest producer of crude oil in Rivers State, deserves a better treatment in Nigeria, stressing that it was important for the Federal Government to consider indigenes of the area for offices of influence.
Also, Ndokwa National Youth Movement, NNYM, yesterday, said that a restructured Nigeria was the only foundation upon which the future of Nigeria could be built, describing those opposed to it as wicked and selfish
NNYM, in a statement by its National Secretary,  Presley Idi, said it was against the secessionist agitations by some ethnic groups in the country but stressed the need for restructuring to be made a top priority in order for the people to stay together as one.
Meanwhile, reacting, the rights groups stated: "We read with shock, the outburst by the APC National Chairman, Odigie-Oyegun, saying that APC is not in support of restructuring of Nigeria. It is imperative to note that Nigeria is bigger than APC,  Odigie-Oyegun and that their position will not really determine the divisibility of Nigeria."
"Whether APC manifesto supports restructuring or not, it does not matter. What matters is the wishes of generalities of Nigerians. We want to state here that the quest for restructuring this structurally defective country back to the very political structure at independent is beyond Odigie-Oyegun and his party.
"It is a political tsunami that no man can stop with rhetoric or appeal to sentiment. The alternative to restructuring of this country to the very structure at independent upon, which our unity and indivisibility was built is separation by any means necessary.
"In the very words of lBB, it is an ideal that has come to stay. Those who are opposed to restructuring will live to regret their ill informed decisions.  The claim that APC is about providing food for Nigerians and not restructuring falls below expectation. We are constrained to inform Odigie-Oyegun and his APC that what Nigerians desire urgently are justice, fairness and equality. These can only be actualized through restructuring.
"We want Nigeria to be a true federal state with six autonomous regions. Each of the regions contributing equally to a common pulse as it was in our independent constitution of 1960. Again, we equally disagree with Junaid Mohammed of his uninformed position of no restructuring of this lopsided Nigeria state.  We are not surprised to hear this from the likes of Junaid Mohammed, who is from a region that is benefiting from the defective federal structure at the detriment of other regions."