Emma Ujah, Abuja Bureau Chief
The Governor, Mr Godwin Emefiele the Central Bank of Nigeria (CBN), has vowed to fight money laundering with all vigour.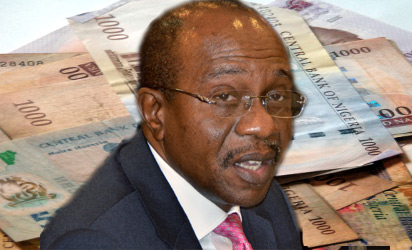 He spoke at the Regional Course on "Combating Money Laundering and other Financial Crimes" organised by the West African Institute for Financial and Economic Management (WAIFEM), in Abuja, Monday.
According to him, the apex bank has put in place, strategies to forestall using Nigerian banks for the movement of illicit funds, across the globe.
"One of the core functions of the CBN is to promote a sound and stable financial system in Nigeria and combating money laundering to ensure that the financial system is safe and steady.
"Because of that, we have embarked on a number of initiatives.
"We have issued circulars to Security Compliance Officers at banks; we have also issued circulars on the importance of KYC (Know Your Customer) before any account is opened.
"Also, the recent BVN is all geared towards ensuring that the financial system is stable, to make sure that depositors in the banks are known depositors and not those that will use the banking system as a platform to carryout illegal activities,'' the CBN governor who was represented by the Director, Financial Policy and Regulation Department, CBN, Mr Kelvin Amugo, said.
He disclosed that Nigeria was on its way to becoming a member of Financial Action Task Force on Money (FATF) which would boost the fight against corruption in the country.
In his remarks, the Director-General, WAIFEM, Prof. Akpan Ekpo, described money laundering as a major threat to financial stability of every country, urging that steps must be taken to tackle it.
"A number of predicate offences for money laundering are common in our region and these include drug trafficking, human trafficking, arms trafficking and counterfeit to name a few,'' he said.