BY JUDE OPARA, Abuja
The leadership of  newly inaugurated board of the Nigeria Table Tennis Federation (NTTF) says its focus will be how to discover and train players who will not only conquer Africa but also challenge for the biggest spot in the world.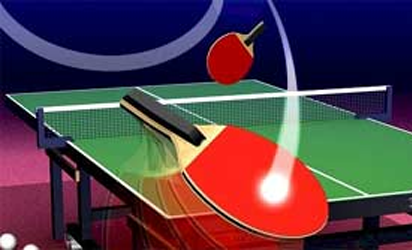 President of the federation, Engr. Ishaku Tikon told Sports Vanguard in Abuja that the first thing the federation will do is to encourage the coaches to go to the grassroots to scout for the young and talented players that will replace the ageing ones.
"We want to go to the grassroots to get the players to bridge the gap. We intend to work with players to improve their performance  and the starting point is the coaches so that they will have what it takes to effectively impart on the players.
"Our players have done well and we intend to work with them to equally motivate the younger ones who are going to take over from them. There is no two ways about it, the future of Table Tennis lies with the younger ones. All we will do is to nurture and motivate them.
"We have set for ourselves the target of leaving behind a performing  federation that the will be the pride of everybody. Our focus is not just Africa but how to raise players that will challenge and even defeat the best in the world."
The NTTF boss also hinted that the immediate task of his federation is the organization and preparation of Nigerian players for the Nigerian Open coming up from August 9 to 13.
According to him, 21 countries have already indicated their interest to participate in the challenge series.
However, Tikon said the issue of funding is one area that may slow down his board even as he promised to use every available contact at his disposal to secure quality sponsorship that will ease the activities of his board.