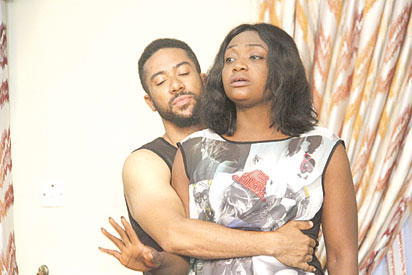 Sexy Nollywood actress and producer, Lizzygold Onuwaje has shot her second movie due for premiere on August 25, 2017 in Asaba, Delta State. According to the former Miss Delta State, His Excellency Governor Ifeanyi Okowa of Delta State will lead a roll call of dignitaries on the list of guests.
The movie, "Just One Night', pitches Lizzygold, Femi Jacobs and Majid Michel against one another in a love triangle that is both thrilling and suspenseful. Lizzygold took a chance when she slept with her ex-boyfriend, Majid Michel, just a week before her wedding.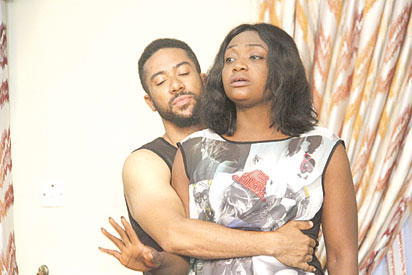 What she thought was a safe escapade turns ugly when she got pregnant and the ex-boyfriend turns up to claim his child. Her husband, Femi Jacobs, had thought the child is his, but Majid is lurking around, raising hell to claim his child.
The film stars  Majid Michel, Femi Jacobs,Yvonne Jegede, Melvin Oduah, Nichole Banna, Vivica Anofuro and many others. It is directed by Pascal Amanfo while Lizzygold is the producer.