By Layi Bamidele
DISOBEDIENCE leads to casualties. When you disobey God you end up miserable. Sin destroys men and alter destinies. No man can love the world and at the same time love God. Sin is pleasurable but very destructive. When you engage in sin to gratify your flesh, you will be grounded on earth. God hates disobedience because it denotes that he is incapable of handling matters and you need to help him. Like I often say, what you don't want you don't touch.
Joshua 7:1 says: "But the children of Israel committed a trespass in the accursed thing: for Achan, the son of Carmi, the son of Zabdi, the son of Zerah of the tribe of Judah, took of the accursed thing, and the anger of the Lord was kindled against the children of Israel ".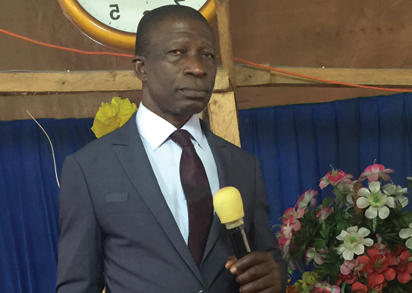 In Joshua 6:17-19, God instructed the Israelites not to take anything that pertained to Jericho if he gave them victory. They conquered Jericho but one of them, Achan took from the spoil of Jericho, when he took the accursed thing in disobedience to the counsel of God. Achan thought he was going to get away with it but God was displeased.
There are so many people in the world who follow after earthly satisfaction and mundane gratification at the expense of their obedience to God. Achan was tempted by the enormous property that should have been destroyed with Jericho and brought sin to the whole nation of Israel. The sin of one man brought problem to the whole lot of the children of Israel.
When Achan was committing the sin, Joshua did not know. In the battle of life, often times we fall victim of great embarrassment because of little sin. There are things we take for granted that often turns out to cause great embarrassment.
Many pastors, ministers and evangelists have been deserted today because of little sin, like disobedience to God's instruction. Some have lied against God because of the love of money as several use dubious means to extort money from members even when God did not send them to do such while giving fake prophesies for filthy lucre.
Disobedience can affect the life of people around you negatively. So many Christians suffer self afflicted problems today because of little disobedience to God's instruction. In Joshua 7:2, the Bible says "And Joshua sent man from Jericho to Ai, which is beside Bethaven, on the east side of Bethel, and spake unto them, saying Go up and view the country. And the men went up and viewed Ai, And they returned to Joshua and said unto him, let not all the people go up and smite Ai, and make not all the people labour thither, for they are but few, so there went up thither, of the people about three thousand men and they fled before the men of Ai, And the men of Ai smote of them about thirty and six men, for they chase them from before the gate even unto Shebarim, and smote them in the going down: wherefore the hearts of the people melted, and became as water."
It does not matter if you have conquered great Jericho before, a little disobedience to God's instructions can make you to be utterly disgraced by a little thing.
Joshua realized quickly that the anger of God was kindled against them, and in his humility, he was displeased, he and the elders of Israel tore their clothing and sprinkled dust on their heads as a sign of deep mourning before God. That's the same way God expects us to come back to him when we go our own way. We must come back to him in humility and fear of God.
Joshua later realized the mistakes made by Achan after he had prayed to God seeking to find out what must have brought disgrace to them. Anytime you are confused and don't know where to go or who to turn to, it is better you turn to God for directions and guidance.
Pastors, be careful and be watchful. There might be an Achan in your camp. Are you facing so many troubles and calamities in your business? Go into prayer and ask God to reveal to you what the Achan might be. If you don't throw the Achan out of your life, it will throw you out of life.
It is better you locate that Achan in your life, for you not to be dislocated.
.Bamidele is General Overseer, Christ Glorious Endtime Evangelical Church, Lagos. [email protected]