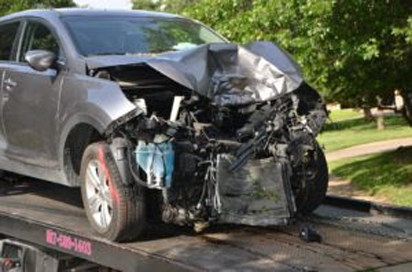 By Evelyn Usman
The All Progressives Congress , APC chairmanship candidate for Ikotun/ Igando Local Council Development Area, Sakiru Alabi Balogun, has died in an auto crash along LASU/ Isheri road in Igando area of the state, yesterday.
The APC candidate whose campaign name was SAB , was reportedly putting finishing touch towards today's election when the unexpected occurred.
The accident involved a LAWMA truck, a four-feet container and late Balogun's Special Utility Vehicle jeep.
Some party members and his loyalists who were unaware of his demise, expressed shock when they were greeted with news of his demise on arrival at the polling units.
Some of them visited the deceased home to ascertain the authenticity of the news.
APC party members in the area were also at loss on what to do next.
One of them who gave his name simply as Lawal, said " this is a big blow to us because he was the major contender. Why did death have to wait until this crucial moment to claim his life? If death could be appeased, one would have appealed to it to wait until after today's election. Only God knows what actually transpired.
"When news of his death reached us, we held a meeting on the next step to take. But there is little or nothing we can do at the moment because it is already election day".
His corpse has been deposited in the morgue.