Considering the high volume of postharvest loss from agric produce as a result of non existence of technologies that can preserve fruits, vegetables, foods and crops for required micro-nutrients and for economic growth,  Lagos State Government Ministry of Agriculture in conjunction with the Union of Perishable Farm Produce Traders of Lagos State, Postharvest Loss Alliance for Nutrition (PLAN), Global Alliance for Improved Nutrition (GAIN) have commenced awareness on capacity building and public/market sensitisation on produce vehicle/crate projects to prevent further postharvest loss.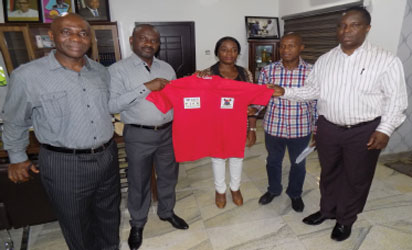 In Sub-Saharan Africa, it is recorded that almost 60% of all fresh fruits and vegetables produced are wasted, about 20% of this waste occurs at the processing stage alone.
The Associate, Agriculture and Nutrition Programme (Postharvest Loss Alliance for Nutrition), Ayodele Tella said that as a leader identifying and delivering solutions to address malnutrition, GAIN has developed the Postharvest Loss Alliance for Nutrition (PLAN) to bring together public and private  actors to collectively address the issue of loss and waste of nutritious foods in the country. PLAN will act as both a global nucleus in coordination, programming, research, knowledge exchange and investment on postharvest food loss as well as a national hub in emerging markets for business to business engagement".
She said that Global Alliance for Improved Nutrition (GAIN) was established in 2002 by the United Nations as an international NGO driven by the vision of a world without malnutrition. So, GAIN has different projects with Postharvest Loss Alliance for Nutrition (PLAN).
Tella said that this partnership aims at sensitising most markets to start using returnable plastic crates  and suitable technologies to transport, preserve and process fresh fruits and vegetables during high production seasons instead of the traditional raffia basket. She said further that 50% of fresh fruits and vegetables are lost to postharvest handling from the farm gate to the market.
For instance, if the country is producing about  5million tons of fresh fruits and vegetable, 2.5 million tons will be lost in terms of quantity and that runs in billions of Naira which can be ploughed back into the economy.
"The nutritional concern of PLAN is that these fruits and vegetables containing high level of essential vitamins and minerals is what people need in their system in order to live healthier. The perishable horticulture sector is highly productive yet it is estimated that postharvest losses and waste amount between 40%-70%. Reducing post harvest lost and waste of nutritious foods by even 10% could reduce prices of fresh fruits and vegetables by 14%.
Continuing, she said that the essence of food safety and hygiene in Lagos State is to enforce standards of packaging and transportation of perishable produce.
In addition, Tella stressed that one of the objectives of the project is to bring about conformity to international standards in view of the Mega City status attained by Lagos State.