THIS aspiration to transform Lagos into a mega city which was first mooted during the administration of Ashiwaju Bola Ahmed Tinubu, gained some measure of urgency during the Babatunde Fashola years as governor of the state and has remained in the front burner for the present administration led by Akinwunmi Ambode.
But recent developments bordering on the worsening insecurity of lives and property have in the estimation of many observers, put a big question mark on whether Lagos is truly on the path of becoming a veritable mega city. After what would appear as a period of relative peace, the state has in recent years experienced a disturbing resurgence in crime wave as robbers, kidnappers, hired killers  and cultists have returned with vengeful fury and have seemingly been taking turns to unleash terror on the populace.
For instance, in most areas of the state, employees of several organisations as well as traders who usually leave their homes early, no longer feel safe as they are regularly waylaid by robbers who operate on motorcycles in the process of which they were dispossessed of their valuables.
Regrettably, many other Lagosians have had their lives cut short by these criminals who would stop at nothing to enrich their pockets. Some unsuspecting passengers who boarded commercial buses to their respective business places ended up falling into the hands of catch-in-the-air robbers. At times victims were thrown out of fast moving vehicles after being robbed. Some fortunate ones sustained injuries in the process, while others died on the spot as they were run over by oncoming vehicles.
Areas where such operations are common include the Oshodi/Apapa expressway, Mile Two/Badagry expressway, Ikorodu road, among others.
Other victims also fell into the hands of kidnappers who posed as passengers but who together with the drivers and bus conductors were members of kidnap gangs. Most times, these impostors would blow powdery substances on the passengers to put them to sleep. Some hours later they would wake up at the kidnappers den where they were either killed, their bodies dismembered and parts sold for ritual purposes. This type of kidnap incidents are rampant along the Mile/Two Badagry expressway.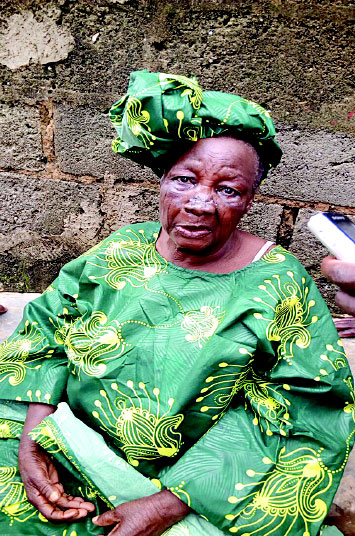 Sometimes, kidnappers and ritualists hide under the camouflage of Muslim or Christian clerics to get their preys who usually patronised them for spiritual cleansing or deliverance from perceived demonic forces. A case in point was that of an unidentified woman who,  four months ago, left her Sango, Ogun State home to meet a Muslim cleric for spiritual cleansing at Ikoga community in Badagry. She ended up being one of the several victims used for money rituals. She was lured to a river in the community where she was allegedly beheaded by one Taofeek Hassan.
The 61-year-old suspect who was arrested while taking the fresh human head to a herbalist to prepare the concoction for money ritual, disclosed that he was paid N4,000 to carry out the dastardly act.
Heart-rending incident
Another heart-rending incident was that of the murder of an ex-Nigerian Customs officer, Angela Kerry, whose desperate search for a baby landed her in the hand of a herbalist, one Alhaji Olatunji Azeez. She ended up being murdered and buried by the herbalist after parting with N9 million for pregnancy concoction which failed, while her 10-year-old adopted daughter was kept in custody by her assailant.
With regards to robbery, it has remained a regular occurrence in the state with Ikorodu, Ajah, Epe and other far-flung places often at the receiving end of most of the attacks. Ikorodu in particular has in recent time witnessed several bank robberies master-minded  by a notorious militant group led by a criminal popularly known as 'America'. In one of such robberies that shook Ikorodu town, four policemen, an Army captain and a couple were killed by the rampaging robbers.
In June 2015, another gang led by a woman  who reportedly festooned herself with 20 live snakes carried out coordinated robbery attacks on branches of First Bank and Zenith Bank in Ogolonto, Ebute/Ipakodo axis of Ikorodu at the end of which it carted away over N80 million after a heavy exchanges of gun fire with some police men that rushed to the scene. Witnesses claimed that the woman was dressed in army camouflage and armed with two guns which she fired sporadically to scare away people as  her gang members raided the banks.
Although some members of the gang were later reportedly arrested, robbery attacks have remained a recurring decimal in the area, with the nearby Majidun river making it possible for the robbers to make good their escape by speed boats after each operation.
It is a development that has left many residents of Ikorodu fuming and demanding for more appropriate response from the Police who allegedly always arrive late at robbery scenes to arrest innocent citizens who are then forced to part with huge sums of money to secure bail.
Other parts of Lagos, including highbrow areas of Ikeja, Ikoyi, Victoria Island and Lekki, have not been spared the rage of different rampaging robbery gangs as evidenced by Police and media reports of robbery incidents perpetrated by them. In fact, no day passes without the media reporting one robbery incident or the other in parts of the state, with the State Police Command seemingly on its toes to contain the situation.
Rage of kidnappers and cultists
The insecurity situation in Lagos State has since taken a turn for the worse with the increasing kidnap of individuals, including school students by criminal elements as well as  activities of a cult group known as Badoo. Indeed while most Lagosians may have come to terms with the spate of robberies in the state and seemingly  become resigned to the situation, they are more than seriously  alarmed at the upsurge in kidnappings and lately cult-related attacks, especially in the Ikorodu area of Lagos. This development  has left many people with the impression that the state is presently under the siege  of criminals.
The impression in several quarters is that robbers have over the years graduated into kidnappers as they now regard abduction-for-ransom as a very lucrative criminal way of making mega-bucks with minimum risk of arrest. And it will also appear that while this has become common in most states of the country, Lagos has somehow become the kidnappers capital as it seems to have provided them the haven to thrive.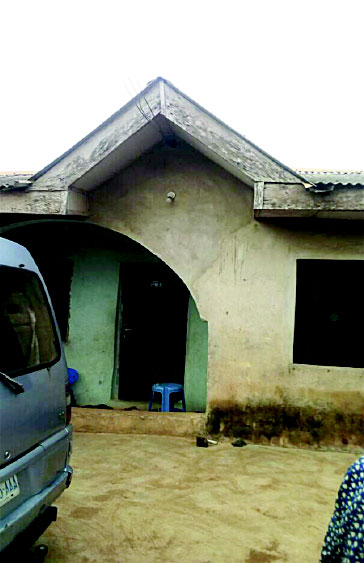 It was this development that in May 2012 prompted some civil society organisations in Lagos to take  to the streets in protest and cried out to both the State and Federal governments to publicly acknowledge the problem and take measures to combat it throughout the country. The organisations  had in a statement expressed concern that the State Government, despite being aware of the problem, had failed or neglected to take any action to curb it, as the government preferred to conceal the development so as not to scare investors away. They anchored their concern on several kidnapping incidents recorded over the years.
Taking the government to task, they had declared thus: "We believe that the primary purpose of any serious government is to ensure the security of lives and property of the citizens and foreign nationals in the country. We are concerned that the failure of the Lagos State Government to tackle the problem and provide an environment where victims and their families will receive the protection of the law has continued to exacerbate the situation."  Unfortunately, their expressed concern did not receive the envisaged response as rather than abate, the problem has between 2012 and 2016 escalated alarmingly, not only in Lagos, but across the country. Indeed several kidnap cases have been recorded in the state in spite of the Akinwunmi Ambode-led administration signing into law  the state's Kidnapping Prohibition Bill 2016 which prescribes death penalty for convicted kidnappers whose victims die in custody or in the course of being abducted.
A clear indication that the kidnappers are unrelenting in their operation in spite of the law is the recent kidnap of six students of Lagos Model College, Igbonla in Epe area of Lagos. As at the time of writing this report and close to two months after they were whisked away by gunmen, the girls are still in the custody of their abductors while negotiation for ransom payment for their release in still on-going.
Another pointer to how embedded kidnappers have become is the interesting revelations from arrested kidnap kingpin suspect Chukwudumeje George Onwuamadike alias  Evans. Although the Police are still celebrating their success in bursting the Evans kidnap gang, the story of how the gang operated for years with out detection has continued to send chills down the spines of many, especially as some members of the gang are still believed to be at large.
Enter Badoo cultists
Lagosians, nay Nigerians, were still savouring the drama of Evans' arrest and the story of his kidnapping exploits when they were suddenly jolted by series of ritual killings in Ikorodu, Lagos reportedly perpetrated by some cult elements identified as Badoo.
Before the Police intervened and arrested over 100 suspected members of the notorious Badoo, the cult group  had terrorised and remorselessly committed some gruesome murders in Ikorodu and environs. The Police intervention which was done in conjunction with members of the Department of State Service, DSS; representatives of the Nigerian Army; the Lagos Neighbourhood Security Corps and the Oodua Peoples Congress, OPC, elicited sighs of relief in many quarters that the worst may at last be over for the embattled people of Ikorodu. But that relief was not immediately felt in Ikorodu itself where palpable fear continues to rule the hearts of residents, with almost everyone on edge about the possibility of another attack from the dreaded cult boys. And as if to confirm their fear, some members of the cult group soon struck again, killing three persons and sending threat letters to two communities where they planned to carry out attacks.
Rampaging cultists
Indeed Ikorodu remains on edge with residents in various communities in the area resorting to self-help by arming themselves and organising their defence either through vigilantes or hiring neighbourhood security outfits since they seem to have lost confidence in the ability of the Nigeria Police and other security agencies to protect them from the rampaging cultists.
Genesis of Badoo nightmare: At the root of it was the outbreak of serial raping of some community members in Ikorodu. People were still trying to come to terms with this disturbing development when it degenerated into killings and maiming, prompting a mass relocation of residents from the affected areas. The worst hit were Ibeshe, Ogijo, Odogunyan, Ijede, Itamaga, Eruwen, Igbo-Oluwo, Isiu and Maya, among others.
Still fresh in the minds of many residents is a particular rape incident that preceded the cult killings. The victim, an 86-year-old woman, Madam Belau Jimoh, was attacked in  May 2016. The resident of Oke-Ota community had her nose chopped off after she was raped by a suspected serial rapist. Narrating her ordeal, the traumatised old woman said the faceless man gained entry to her room through the window of the uncompleted building she was staying at about 2.00am when her co-residents were fast asleep.  Madam Belau said she initially thought she was dreaming until she woke up and caught sight of her assailant who threatened her with a whispered: "Sshh, if you shout, I will kill you". That was when it dawned on her that there was danger and she started pleading for her life. But all her pleadings fell on deaf ears as her attacker was determined to have his way. This he eventually did after throwing her through the window and chopping off her nose in the process.
At dawn, her daughter who noticed her absence from the room started searching for her and later found her gasping for breath and immediately raised alarm that attracted the attention of other residents who assisted in  rushing the  old woman to hospital.
On regaining consciousness, Madam Belau recollected that her assailant was armed with a knife, a sledge hammer and white handkerchief which he used to clean her private part after the rape. Two weeks later, a similar incident occurred in Adetutu Itsuokor Castle, Oke-Ota, where a teacher at Methodist Primary School, Ibeshe, Mrs. Grace Jubril was attacked and raped to death in the presence of her 14 months old baby.
The 27-year-old victim popularly called Mama Nifemi was said to have recently moved into a room-and-palour apartment and her husband was away to Oshogbo, Osun State when the incident occurred. Neighbours found her half dead; she died a few hours later. A community leader in Ibeshe, Alhaji Ibrahim Akeem said Grace was found naked and half dead in her own pool of blood at about 3.00am, that effort to resuscitate her proved abortive.
Both incidents threw residents into confusion and some women dressed half- naked took to the streets in protest. They took their protest  to the palace of their Oba, Richard Ogunsanya, to underline the  traditional undertone behind the attacks.
Initially, women were usually the target, but later men and children were equally attacked with objects like sledge hammer and white handkerchiefs usually left behind after each attack. But recent attacks by assailants featured the use of grinding stones and mortar which were left at the scenes of the attacks, with residents still at a loss on the significance of these objects.
At the last count, over 30 persons, including toddlers have had life snuffed out of them by the dreaded Badoo boys, who usually stormed victims residences while they were asleep. It is suspected that they hypnotised their victims as none of them, except during last week's operation at Odogunyan, had ever been conscious of their presence. They would thereafter smash the victims head with a grinding stone and use a handkerchief to clean the blood and brains before leaving the scene. They usually left without taking any valuables.
Ibeshe the worst hit
A resident of Ibeshe community, Afariogun Taofeek, who confirmed the arrest of some members in the community, revealed that at least 10 persons had been killed by Badoo boys in the community .
He said: "The first time they struck was last year at Oke-Ota community where they raped a woman and killed her Ghanaian husband. A month after, they struck again. This time around, their target was a 60-year-old woman, Madam Francisca. Her daughter Marvelous , who escaped death by the whiskers, lost her sight. She said they poured a substance into her eyes.
"The gang also stormed the Celestial Church of Christ at Itesiwaju area of Ibeshe during a vigil. They lured an eight-year-old girl outside,  abducted her and thereafter gang- raped her until she passed out. They then cleaned her priate part with a handkerchief. Happily, one of them holding a handkerchief was caught by some members of a vigilante group. During the brief interrogation, he took members of the vigilante group to where they abandoned the little girl. He was roasted alive before the Police arrived the scene".
Continuing, he said: "At the initial stage, women were their victims, as they usually raped them and cleaned their private parts with handkerchiefs which were taken away. It was towards the end of last year that they introduced the use of grinding stone. At this point, they went for families. They never spared even children no matter how old they were.
"One of the pathetic cases occurred at Owode Ibeshe last November after the cultists invaded the home of a widow. She and her three children were attacked. Fortunately for them, we found them unconscious and rushed them to the hospital where they regained consciousness after three days. When the family returned from the hospital, they could not stay in their homes anymore. We also recorded two other incidents where a family of four was killed in a building and another four in another operation".
Foetus removed
Another resident of Oluwoye community, Mrs. Rukayat Ogendegbe, also narrated how the gang struck at the home of a family of four. She said: "A pregnant woman was not only killed, they removed the foetus and used their handkerchiefs to clean the blood. Her husband, Yusuf Kazeem and two children, narrowly escaped death as they were revived in the hospital. They have wreaked havoc on people in Ikorodu. I don't know why their concentration is on Ikorodu.
"They have so far struck at Lasunwon, Odogunyan, Ogijo, Ibeshe Tutun, Eruwen, Olopomeji areas in Ikorodu," she said. The latest attack was last Wednesday at Odogunyan  where a family of five: the father, Mr David Ike (50); his wife, Margaret and their three children of ages five, four and two, were wiped out. But another resident who simply gave his name as Ojo, said some owners of buildings in areas affected were forced to move out in order not to fall victim to the cultists.
How the name Badoo emerged
Presently the mere mention of the name 'Badoo' evokes palpable apprehension in Ikorodu and environs just as Boko Haram is dreaded in North East Nigeria and beyond. Sources said before now the group carried out its attacks mostly on uncompleted buildings, usually against women. But recently males, both young and old, have been targeted. For example, a family of five: father, mother and children were killed at Olu-odo. They were reportedly attacked with a grinding stone. At Ajose, a family of four: father, mother and children were killed while at Oremeta, a 65-year-old woman and her eight-year-old granddaughter were killed in what some people described as mysterious circumstances.
Subscribe for latest Videos