By Chioma Onuegbu
Uyo—A civil society group, Community Policing Partners, Justice, Security and Democratic Reforms, COMPPART,  has called on operatives of the Federal  Road Safety Corps to embark on massive public enlightenment for Akwa Ibom State motorists on traffic rules and regulations.
COMPPART expressed regret that the federal agency in recent times has neglected its primary responsibility of educating motorists to focus more on revenue generation.
The state Executive Director of COMPPART,  Mr. Saviour Akpan, who spoke yesterday in Abak Local Government Area of the state, condemned a situation where citizens were made to pay large sums of money over minor traffic offences.
He said, "Studies we conducted in the last six months in Akwa Ibom State show that there are motorists in the state who are still ignorant of how to make use of dual carriage ways or flyovers.
"But the FRSC in Akwa Ibom has not been doing what it is supposed to do in terms of their primary responsibility of educating the road users but has instead turned to a revenue generation organisation."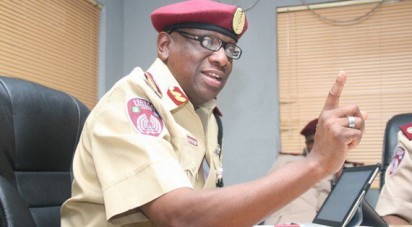 "The worst of it the active connivance of the road safety officials with the judiciary to victimize Nigerian citizens in the name of mobile courts. In Akwa Ibom , people are fined  as much as N50, 000 in some minor traffic offenses by a magistrate who is supposed to be a minister in the temple of justice and impartial arbiter in the administration of justice.
"So we are calling on government to increase funding to the educational unit of the Federal Road Safety Corps so that they can carry out continuous and massive public enlightenment in Akwa Ibom State before they carry out booking and revenue collection using the mobile court."
Akpan also frowned at a situation where officials of road safety drives a vehicle seized for violating traffic offense by themselves.