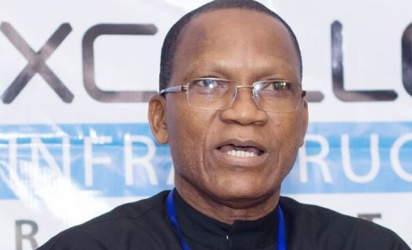 Abraham Nwankwo DG, Debt Management Office
By Soni Daniel, Northern Region Editor
ABUJA— The Debt Management Office, DMO, yesterday, raised N106 billion through the Federal Government of Nigeria, FGN, Bonds.
The funds raised will support the implementation of the Federal Government's N7.44 trillion 2017 budget, which has an allocation of N2.36 trillion to capital expenditure.
The funds were raised after the DMO, in line with its mandate, conducted an Auction of FGN Bonds to provide funds for the implementation of the budget.
The bonds, the Debt Management Office said, were offered in three tenors of 5, 10 and 20 years to meet the needs of various investors.
The total subscription was N129 billion, representing 96 per cent of the amount offered. The 10 and 20-year Bonds were oversubscribed, showing investors preference for long-dated Bonds.
Based on the bids received at the Auction, the DMO allotted a total of N106 billion and the rates were 16.24 per cent for the 5-year, 16.25 per cent for the 10-year and 16.2514 per cent for the 20-year Bond.
The 2017 budget is an integral part of the Economic Recovery and Growth Plan, ERGP.
While there's noticeable alignment between the Federal Government budget and the ERGP, full implementation of capital projects in the budget is critical to achieving the desired development and recovery.
Analysts said the budget is a catalyst for economic recovery and is expected to help stimulate the economy, build infrastructure, deliver growth and will be implemented based on resources from government revenue and borrowing.
The highlight of the budget also showed that the Ministry of Power, Works and Housing got the highest vote of N586.54 billion.
The Transport Ministry got N256.52 billion and Education and Health ministries were allocated N455.41 billion and N308.46 billion respectively.
Allocations to Power, Works & Housing and Transport show serious intention to develop infrastructure and the proceeds from the DMO-issued bonds is expected to help in achieving this objective.