By Monsuru Olowoopejo
The Lagos State Government has redeployed Chief Vehicle Inspection Officer, VIO, Gbolahan Toriola, and 182 top and lower cadre staff from Ministries, Department and Agencies.
Toriola's redeployment came two months after the state governor, Akinwunmi Ambode, ordered VIO officers to leave the roads permanently to prevent persistent gridlock in the state.
The redeployment of VIO boss and 182 others was contained in a circular signed recently by Permanent Secretary, Office of Head of Service (HoS), Fiyinfoluwa Ogunbanke.
In the circular with the reference number Ref No. CIR/HOS/17/055, the government said that the reorganization was in line with the state civil service policy, aimed at meeting the manpower requirement of various agencies for effective and efficient service delivery.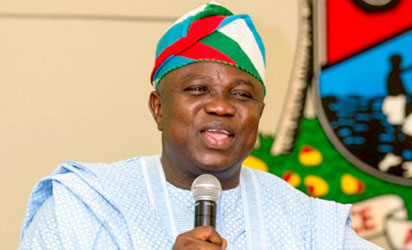 According to the government, officers affected by deployment order are directed to hand over and report at their respective duty posts immediately.
The state government however warned that entreaties in respect of the deployment would be entertained, saying, failure to comply with this circular would attract strong disciplinary action.
It said: "Consequently, all directors of Administration and Human Resources should ensure necessary action is taken to ensure release of affected officers.
"The head, Human Resources Unit in Public Service Office, by this circular, is directed to effect movement of the pay points of those affected to their new agencies."