Niger authorities rescued 67 West African migrants in Niger's northern desert this week after traffickers left them there without food or water, a humanitarian source told AFP on Friday.
One of the migrants later died.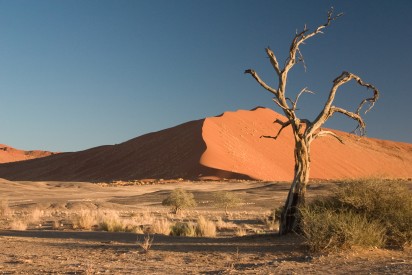 "Sixty-seven migrants near death were saved (Wednesday) by defence and security forces near the town of Seguedine in the middle of the desert," the source said.
The migrants had left the town of Agadez "on three vehicles" before being "abandoned without provisions by the traffickers," the source added.
Agadez is a remote town in Niger on the edge of the Sahara that has become the smuggling capital of Africa, where traffickers prey on would-be migrants headed for a better life in Europe.
Seguedine lies about 635 kilometres (400 miles) to the northeast of Agadez.
Last year, the International Organization for Migration (IOM) recorded 335,000 migrants heading northwards out of Niger, some heading for Algeria, but most going to Libya in hope of either finding work there or boarding a boat to Europe.
The 750-kilometre (465-mile) trip from Agadez to the Libyan border takes between two and three days with only very short petrol and toilet stops on the way.
Many do not make it.
In early June, at least 44 Libya-bound migrants, including women and babies, died of thirst in the Sahara desert after their vehicle broke down in scorching conditions. A local radio station said 52 bodies were discovered.
Later that month, 24 migrants were rescued in the same area, but dozens more were presumed dead. The migrants were part of a group of at least 70 people who had left Agadez for Libya.
According to IOM, 600 West Africa migrants have been saved since April from the Niger desert after being abandoned by smugglers.
That part of the Sahara Desert, known as Tenere, has become "an actual open-air cemetary," local officials have warned.
In May 2015, the government in Niamey adopted a law banning the illegal trafficking of migrants with those found guilty facing a prison sentence of between one and 30 years, and fines of up to 30 million CFA francs (46,000 euros/$52,000).
Libya has long struggled to control its southern borders with Sudan, Chad and Niger, even before the 2011 uprising that toppled dictator Moamer Kadhafi.
In the chaos that followed, traffickers stepped up their business, with tens of thousands of people each year making the perilous crossing to Italy just some 300 kilometres away.