The Police said, yesterday, that 27 herdsmen and six villagers died in the Sunday and Monday clashes in villages of Kajuru Local Government Area of Kaduna State.
Agyole Abeh, the Commissioner of Police in the state, said at a briefing that the incident started on July 11, when some villagers attacked a boy and his father.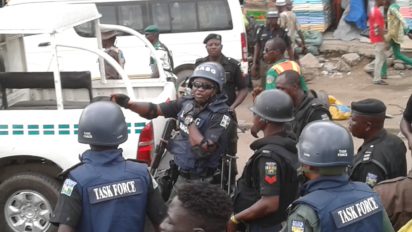 He said the death of the boy later in a hospital prompted some Fulani youths to attack the village, where those who allegedly killed the boy hailed from, and in the process six villagers died.
His words: "The youths from the area immediately mobilised and went into the bush, attacking, killing and maiming Fulani, and burning any Fulani settlement within sight.
"The Police were contacted and immediately mobilised and went to the scene, but the youths had already fled into the surrounding bushes, leaving behind a death toll of 26 Fulani, which are mostly women and children.
"The injured were also recovered and taken to hospital, where they are receiving treatment.
"Calm has been restored to the area and a joint Police/Military presence has been beefed up in the area to bring about lasting peace and restore confidence in the people of the community."
The Commissioner assured that the Police will arrest and prosecute "those responsible for this dastardly and callous act."
Mr. Abeh berated a section of the media for erroneous report of the incident, and advised reporters to always authenticate their facts before going public, so as not to misinform and further escalate such clashes.