IN just 512 days Zinedine Zidane  has turned Real Madrid around, winning two Champions Leagues and a LaLiga title in his first year and a half in the dugout of the Estadio Santiago Bernabeu – not to mention the UEFA Super Cup and Club World Cup successes.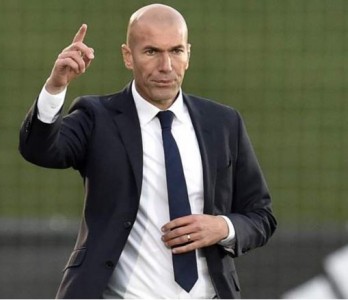 That means the Frenchman has already equalled the European Cup tallies of two of the other highest-rated coaches in world football, Pep Guardiola and Jose Mourinho
In 17 months he already has as many Champions League medals in his pocket as the Portuguese coach – who has been managing for 15 years – and as the Catalan coach – who now has nine seasons of coaching experience.
Already he left his mark on Real Madrid as a player, by helping them towards their ninth European Cup with his volley in Glasgow, but now he is having just as great an impact from the sidelines.
What he has achieved this season makes him the best coach at the moment and it is near impossible that he won't this time win FIFA's award as 'The Best' coach in football, one he lost out on to Claudio Ranieri last time around.
His management of his dressing room has been exemplary, having made the majority feel important and having convinced Cristiano Ronaldo to save himself for the end of the season, the results of which were evident in Cardiff.