BENIN—Edo State governor, Mr Godwin Obaseki, yesterday, outlined part of his administration's agenda to salvage forest resources from degradation, revealing that in addition to the GPS land imaging system commissioned in Benin four months ago, a firm had also been engaged to capture another 2000 square kilometre.
He made this known in Benin City during the 2017 World Environment Day themed, "Connecting People to Nature," which, he also noted, was the biggest annual environment event in the state, while calling on Edo citizens to acknowledge the importance of protecting the earth against abuse by mankind.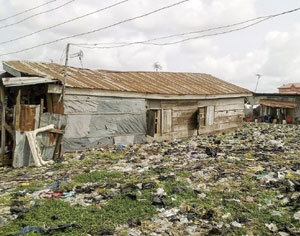 In addition, the governor restated that a Forest Commission would be carved out of the Ministry of Environment to deal with issues related to forestry management, noting that the clean-up process executed at Ring Road would be replicated in other areas of Benin City, such as Oregbeni and Ekiosa markets. This, he explained, would help the state reclaim its aesthetic value and facilitate as well as justify making Edo an economic hub for investment to thrive.
With the government already in talks to make the popular Ramat Park more lucrative,  a Green Square made up of  young  men and women  would also be set up to work with the forest  commission and plant trees with an annual government incentive of N500 per 10 trees, while an agency for parks, gardens and cemeteries would be set up.
Meanwhile, an environment expert, Giwa Bisirodupe, presenting a paper, called on the state government to restructure the forest laws for sustainable forest management, restoration and protection, even as he also enjoined the federal government to preserve her forests by planting at least 1,000,000 trees annually to increase her forest land area.