By Prince Okafor
The Managing Director/CEO, Seplat Petroleum Development Company Plc, Mr. Austin Avuru, said that the company's gas business exceeded $100 million revenue milestone, despite the harsh operating environment experienced in 2016.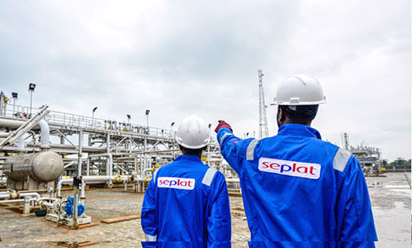 While addressing shareholders at its Annual General Meeting, AGM held in Lagos, he said "The company faced a challenging operating environment in 2016 as its revenue was affected by the extended Trans Forcados-shut-in as well as volatility in global oil prices. Gas revenue on the other hand increased significantly year -on -year to US$105.5 million compared to US$76.9 million in 2015. "
He explained that the upsurge was driven by a 19 percent increase in the average gas price which stood at US$3.03 million standard cubic feet per day, mscf compared to US$2.55/ mscf  in 2015 and an 11 percent increase in working interest production which stood at 95 mscf (34.7billionscf), compared to 86mmscfd(31.3bscf) in 2015.
He further explained "We are actively pursuing alternative crude oil evacuation options for production at oil mining leases OMLs 4, 38 and 41 and potential strategies to further grow and diversify production in order to reduce over reliance on one particular third party operated export system in the future. In line with this objective, Seplat successfully implemented, in 2016, an alternative export solution during the second quarter, whereby crude oil production from OMLs 4, 38 and 41 is sent through the Company's own 100,000 bopd capacity pipeline to available storage tanks at the Warri refinery."
The Company's financials for the year December 31, 2016 shows that gross profit was $72 million, a decrease of 71 per cent from US$249 million in the corresponding period of 2015. Operating loss was $158 million when compared with operating profit of $158 million in 2015, while unrealised loss in foreign exchange was $101 million.