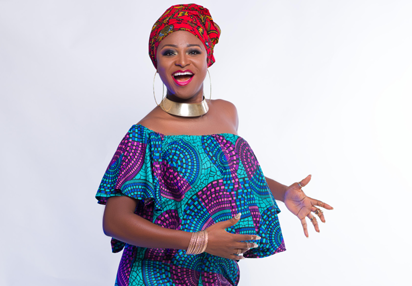 Abiodun Koya
US-returnee singer, Abiodun Koya has commemorated the country's Democracy Day, which was observed on May 29, with the release of her inspirational song, 'Lift Up Nigeria.'
"Lift Up Nigeria" was composed and arranged by the talented singer while it was produced by award-winning music producer, Wole Oni.
Abiodun has had a successful career as an opera singer in the United States for about 20 years. The soprano vocalist who studied Business Management at the University of Columbia, Washington and later had her Masters Degree in Music at Catholic University, describes the new song as 'inspirational', adding that 'it's different from what I have done in the past.'
"Lift Up Nigeria" is a song that everybody would learn easily. My dream is to ignite a fire of love and patriotism among the citizenry. Passing negative comments about Nigeria would be a disservice to the nation. We shouldn't join others to put our country down. We should love our country irrespective of our religious and ethnic differences."
The song, according to Abiodun, has earned rave reviews from world leaders after it was performed first at the grand opening of ex-President Olusegun Obasanjo Library in March, and later, at Aso Rock during a special thanksgiving service for Vice President, Yemi Osinbajo.