By Ochuko Akuopha
OLEH—Niger Delta Development Commission, NDDC, has restated its resolve to tackle the problem of project abandonment by contractors, saying that 70 percent of its 2017 budget will focused on compeletion of ongoing projects in the region.
Commissioner representing Delta State on the board of the commission, Dr. Ogaga Ifowodo, who stated this while inspecting the 16 kilometres Emevor-Orogun Road, Isoko North and Ughelli North Local Government Areas of the state, warned contractors who have abandoned projects awarded to them to either return to site or return monies paid them for mobilization in order not to face the wrath of the law.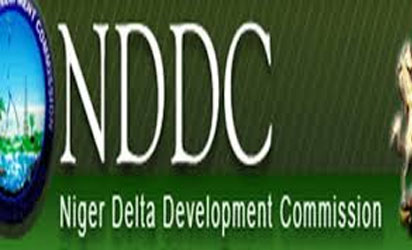 Reiterating that the commission has three immeasurable capacity to meet its mandate and be a primary force in transforming the Niger Delta economy and bringing the much needed development, he said: "All ongoing projects that are 60 percent completed, we will try as much as possible to complete them so that such projects are not abandoned."
He explained that the N4 billion Emevor-Orogun road project  was awarded in four lots, adding  that the first two lots at the Emevor axis were yet to be signed.
"There is need for us to expedite action in ensuring that the contract is signed and the contractor is mobilized to site as soon as possible, as lots three and four of Orogun axis of the road have been signed and work has commenced.
"The Emevor/Orogun road, from what I am seeing, is a major artery in Isoko land and we want to focus on projects that links communities and it will serve a dual purpose of commercial artery and the evacuation of agricultural produce from the farms to the people of these communities, Emevor, Orogun, Ughelli and across the state and the world at large.
"The agricultural route of the road is very important because as a country we are spending so much  money to import food when by simply completing a route like this, we will reduce our food import bills by ensuring that the local communities around here are self sufficient in food and are able to move them to the urban cities."