By Chioma Onuegbu
Uyo —RESIDENTS of Eket Local Government Area in Akwa Ibom State have promised to give the state government all the cooperation it needs to ensure the smooth and speedy completion of the phase II of Eket urban remodelling and beautification project.
Some residents who spoke to newsmen, yesterday, during the commencement of the phase II project commended Governor Udom Emmanuel for remembering the area after many years of neglect by past governments.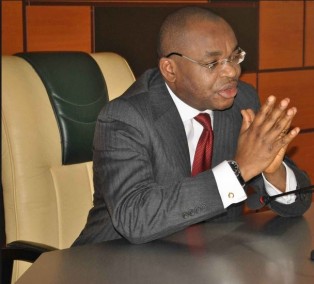 They also commended the governor for making sure that compensation was dully paid to those whose structures were affected by the remodeling despite the prevailing economic situation in the country.
Chief Effiong Henshaw, said "Eket people are so excited because of the commencement of the second phase of the remodelling of Eket urban that is going on today. We have seen the completion of phase 1 of the project which has given the metropolitan a face lift.  We are eager to see the project completed soon and to have Eket wear a befitting look by giving government and the contractor all the cooperation they need."
Another resident, Mrs. Udokang said that she appreciates the state government for not delaying the second phase of the project,  adding that after so many years, Ekid nation in Akwa Ibom State was experiencing government presence.
On his part, a businessman, Elder Uwem Effanga who though regretted that his business was seriously affected by the relocation order however, promised to preach to his colleagues to cooperate with government to ensure the timely completion of the project so that some of them who are interested can still move back to the urban city immediately after the remodelling was completed.