By Soni Daniel, Northern Region Editor
ABUJA—Barely a day after the National Judicial Council, NJC, recalled six judges accused of bribery, the Presidency, yesterday, lamented that the judiciary was not cooperating in its anti-corruption war.
By taking the action at the time it did, the Presidency feels the NJC is trying to protect the suspected judges from prosecution.
Special Assistant to the President on Prosecution, Mr. Okoi Obono-Obla, made the allegations while reacting to the decision of the NJC.
The NJC, Saturday, recalled Justice Adeniyi Ademola, whose discharge by a Federal High Court had been challenged at the Appeal Court and five others, whose trial is yet to begin in earnest.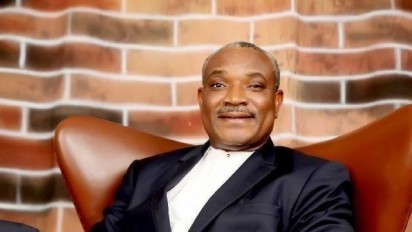 Asked to comment on the development, Obono-Obla described the action of the NJC as a disappointment and a setback to justice delivery.
He said the public would lose confidence in those judges, if they resumed work, as the allegations of bribery and corruption were still hanging on their necks.
The presidential aide wondered why the NJC took the action of recalling the suspects when the body was aware that the Economic and Financial Crimes Commission, EFCC, was about to file criminal charges against them.
He also challenged the NJC's recall of Justice Adeniyi Ademola when it was aware that the Federal Government had appealed against his discharge by the Federal High Court and a record of entry at the Appeal Court entered by the prosecutor.
Obono-Obla said: "What the NJC has done is a big disappointment and it seems as if they don't want to cooperate with the executive in fighting corruption. Members of the public will not have confidence in the recalled judges. Investigations are ongoing and why will the NJC not wait?
"Justice Ademola has a lot of issues lodged against him with the NJC. The judgment of Ademola is on appeal and what is the rush all about? NJC is aware that the Ademola case is on appeal.
"The well known fact in law is that once a matter is on appeal, every party waits for the superior court to rule on it instead of rushing to take any rash decision in an attempt to prevent the superior court from doing its work.