There was a bit of an outrage in U.S as a CNN reporter labeled President Trump's White House spokesman Sean Spicer "just kind of useless", in the ongoing tussle between the Washington press corps and the Trump administration.
The comment was made by CNN White House correspondent Jim Acosta during an appearance on "CNN Newsroom with Brooke Baldwin."
"The White House press secretary is getting to a point, Brooke, where he's just kind of useless," Acosta said.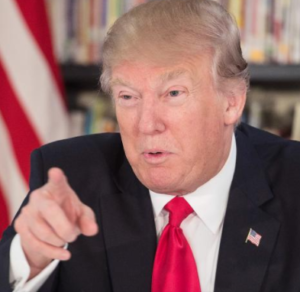 "You know, if he can't come out and answer the questions and they're just not going to do this on camera or audio, why are we even having these briefings or these gaggles in the first place?"
Acosta's comments came shortly after Spicer held an off-camera press briefing that journalists were reportedly not allowed to record.
The 47-year-old, who has covered the last three elections for CNN, also criticized President Donald Trump for not holding a "full blown press conference" since February.
"I don't know why everybody is going along with this. It just doesn't make any sense to me," Acosta said.
Citing an unnamed senior White House official, the Washington Post reported Monday that Spicer is expected to move to a more "behind-the-scenes role overseeing communications strategy."
The move is part of a "broader overhaul" of the communications team at the White House, the Post said.
Spicer has been the subject of criticism by reporters in Washington for months, and has also attracted the attention of comedy show Saturday Night Live, where he is portrayed by actress Melissa McCarthy.
Subscribe for latest Videos