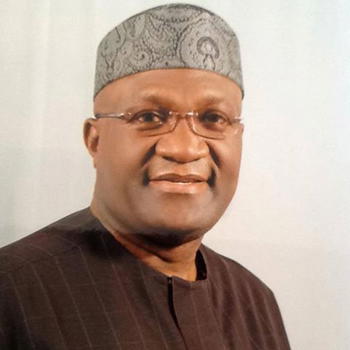 Nnia Nwodo
By Vincent Ujumadu
Awka – OHANEZE Ndigbo, the apex-Igbo socio-cultural organization Thursday took a swipe on the leadership of the Indigenous People of Biafra ( IPOB) for allegedly ordering that the November 18, 2017 governorship election in Anambra State should not be conducted.
Presidential-general of the Ohaneze Ndigbo, Chief John Nnia Nwodo who led other national leaders of the organization to the Anambra State House of Assembly warned leaders of groups championing self rule for the Igbo nation not to arrogate to themselves the supreme leadership of Igboland .
He said though it was obvious that Ndigbo were suffering marginalization in the affairs of the country, Igbo was still part and parcel of Nigeria, adding that in seeking mitigation of the injustices being meted to Ndigbo, civilized approach should be adopted.
He lashed out at the leader of IPOB for, according to him, making unguarded utterances that Anambra State governorship election slated for November would not hold, explaining that such utterance had already drawn the attention of the Inspector General of Police (IGP) who, he stated, had deployed more police personnel to patrol Anambra State.
Kanu's utterance, Nwodo stated, had breached the undertaking he took before him (Nwodo) when he was released from detention.
He said, "I'm just being paternal. The way I commended them as my children; is the way I have the right to chastised them when they go wrong. We don't need this heat up".
His address read: "News that reached us in the past few days that Nnamdi Kanu, the leader of IPOB, has declared that there will be no election in Anambra in November is shocking and disturbing. I hereby countermand that declaration as President General of Ohaneze.
"Whereas Ohanaeze understands the marginalization and unfair treatment of Igbo which have given rise to self-determination movements in Igboland, leaders of these movements must not arrogate to themselves the supreme leadership of Igboland.
"Statements of the kind credited to Nnamdi Kanu are provocative, misleading and unproductive. Why should Anambra people be denied the opportunity to choose their own leader? Why should any of us who is not from Anambra, no matter how highly placed, descend to the arena and dictate for Anambra people when to vote, whether to vote or who to vote for?
"Anambra, nay Igbo, are still part and parcel of the Federal Republic of Nigeria. Yes, we are not happy with our treatment in Nigeria. Yes, some of us want Biafra. Yes, some of us prefer a restructured Federal Republic of Nigeria. But the fact remains that we are still part and parcel of the present Federal Republic of Nigeria, bound by its laws, no matter how repressive or unjust.
"Our approach to reforms of our laws even if it leads to self-determination or restructuring must be lawful. We must convince other Nigerians of our point of view, we must strive to make others share our convictions.
"Our language must be civil, respectful and lead to consensus building. We must resist any attempt to turn division amongst us, as to which way we must go, become a source of altercations between us.
"As we speak very many of our people living in Northern Nigeria are in complete awe and consternation regarding how safe they will be after October 1st. Other Northerners living amongst us are also worried.
"The Inspector General of Police has taken public notice of Nnamdi's comments, which may amount to inviting a possible invasion of Anambra by the Nigerian Police, increasing the already existing siege on our people, which may lead to daily extortion on our highways. All these developments have arisen out of unguarded utterances.
"I find no venue more suited for the statements I make here. Every constituent part of Anambra is represented here. I believe that the honourable members here are competent enough to carry the Ohaneze message to every nook and cranny of Anambra State."
Nwodo explained further that Ohaneze leadership would visit other houses of assembly in Igbo- speaking states, to acquaint them on the stand of the Ohaneze on issues concerning the people.
He expressed happiness with the peace that exists in Anambra State and the steady progress being made over the years, noting that the November election could only improve and not retard the progress.