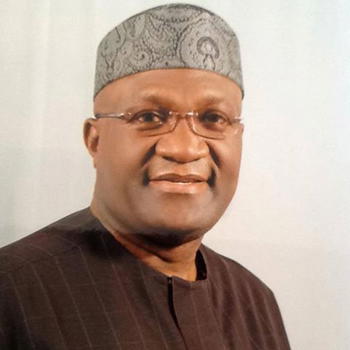 Nnia Nwodo
By Emeka Mamah
Enugu – The Ohanaeze Ndigbo has expressed concern over the inability of the security agencies to arrest any of the northern youths who threatened Ndigbo living in the north with quit notice some weeks ago irrespective of the directive from both the Acting President, Prof Yemi Osinbajo and the Kaduna State governor, Mallam Nsair El-Rufai
It said that the action of the security agencies which were firmly in the hands of northern officers amounted to double standards which could lead to the second pogrom against Igbo in the north.
President General of Ohanaeze Ndigbo, Chief John Nnia Nwodo made this known while inaugurating the Planning and Strategic Committee of the pan-Igbo group led by the former Governor of the Central Bank, CBN, Prof Chukwuma Soludo in Enugu Saturday day.
He said that the threat by the northern youths with obvious backing from some northern elders amounted to threats to declare war or mop up operation against Ndigbo.
Nwodo said, "What remains worrisome is the incapacity of the police to make needful arrests in this situation, pointing to double standards from our security forces.
"A desire and public proclamation for the state of Biafra cannot be too different from a quit notice which amounts to a declaration for a new state of Nigeria without the Igbo.
"In the latter case, an obvious violation of our constitution points to treason and a declaration to take inventory and acquire property not belonging to one amounts to conversion and declaration to commence mop up action if the quit notice is not complied with at a certain date is a declaration of war.
"We have as Ohanaeze maintained absolute restraint in our public utterances. The Acting President by his interactions with concerned groups shows he is prepared to engage everyone in order to ensure that justice is done.
"His proclamations that government will guarantee the security of life of all Nigerians and their properties wherever they live is reassuring.
"What worries us however, is whether the Arewa youths are acting out a plan that may spiral out of control. Why have disclosures that some soldiers are talking with politicians not led to any arrest?
"Why have none of the Arewa youths been arrested in spite of the orders of the Inspector General of Police and the Chief Security Officer of Kaduna State, Mallam El-Rufai?…
"If our security forces, formally in command and control by mainly officers of Northern Nigeria fail to carry out lawful and needful arrests of criminals among Arewa youths, or coup plotters in the army and their civilian collaborators, how can we expect them to heed to the orders of the Acting President to protect our people in the north?
"What should we advise our people in the North to do in the circumstance? Are the rhetoric's of today not similar to the rhetoric between 1966 pogrom? If there should be a repeat performance, what explanation can we make to our people?
"Against this background, our young men and women are spiralling out of control. The jury is still out in Igbo land regarding the choice between self-determination and restructuring as a solution to our current impasse.
"Whereas a lot of the elderly, the business class and the professionals want to preserve our continued existence as one indivisible, united and restructured Nigeria, a number of the young ones are resolute about self-determination.
"How do we resolve this duplicity that gives the impression that we all are on one of the sides depending on who is making the assessment…?"
Nwodo, however, asked the committee which has 10 former governors as members to design an economic blue-print that would foresee the following, "An integrated railway network linking all the seven Ohanaeze States; annual growth of one million palm trees in each of the seven states within the next five years as well as a corresponding growth of attractive processing industries for palm produce but on high, medium and small scale levels.
He also, asked them to design a policy "for the maximisation of our coal resources for power generation, and another geological inventory of all our resources and carefully scripted plan for engaging the Federal Government in their exploration."
Furthermore, Nwodo asked the committee to develop plan for a refinery for petroleum resources as well as plan for a paradigm shift to greenhouses methodology for vegetable production using the Netherlands experience as a typology.
"There must be a deliberate policy for development of ICT hubs in our states to encourage our human capital development;
"An educational curriculum geared to development of skills among our young men and women; recommendation of appropriate policies to our government to improve the educational standards in our schools at all levels and growth of reliable financial institutions for mortgage, small scale business financing and research," among others, he added.
Prof Soludo who spoke later promised that the members would do their best to meet the expectations of Ndigbo, especially at this period of "our history."