BENIN—EDO State indigenes in the Diaspora have urged the state governor, Mr Godwin Obaseki, to explore the potentials of thousands of their sons and daughters in the Diaspora with a view to facilitating the development of the state.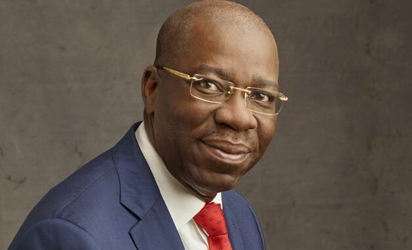 The group, under the umbrella of Godsent Foundation, in a congratulatory letter by its President, Dion Osagie, to the governor on his recent victory in the Appeal Court, said that they had come up with the "Edo In Diaspora Projects" aimed at bringing together all Edo professionals to contribute their quota to the success of the administration.
According to the group, "In the last three weeks, we have toured eight countries and 19 cities across Europe, including Spain, Dublin, Holland, France, and we are amazed to see so many of our people living  there. For a very long time now, the Edos in Diaspora have been taken for granted and not appreciated for their contributions to the development of the state.
"We must recognise the strength of our brothers and sisters in the Diaspora. They contribute greatly to the sustainance of their families back home and the state's development."
"It is sad that we have more Edo youths living in Diaspora than in Edo State. If it is true that the youths are the future of any nation, what future will there be, if the youths who are supposed to be the future now live in other nations, helping those nations build?"
While urging governor Obaseki to create an office in Government House that will represent the interests of  Edos in Diaspora, they said that "we want to contribute to the growth of our state so we need an avenue where we can share ideas and investment opportunities."