By Emmanuel Aziken
Former minister of state for defence, Senator Musiliu Obanikoro yesterday rebuffed online reports that he had defected from the Peoples Democratic Party, PDP to the All Progressives Congress, APC.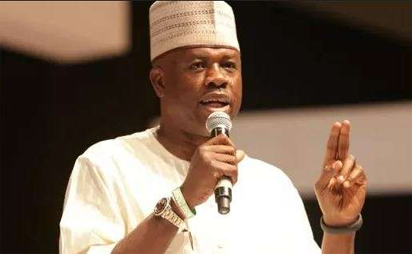 The political chieftain had, however, insinuated as such at a constituency outreach organised by Senator Remi Tinubu, the wife of APC leader, Asiwaju Bola Ahmed Tinubu.
At the constituency outreach, Senator Obanikoro, who represented the same Lagos State Central Senatorial Constituency now held by Mrs. Tinubu, between 2003 and 2007 had said: "That I am here today is to express that I am here with you and I am here to stay, God bless you. Thank you," Obanikoro said.
That assertion fuelled media reports subsequently that Obanikoro had defected to the APC.
Obanikoro was a strong ally of Tinubu's until 2005 when he defected from the Alliance for Democracy to the PDP on whose platform he made an abortive attempt for the Lagos governorship race in 2007.
He turned into a key strategist of the PDP and played key roles in that party's victory in the Ekiti State governorship in 2014.
However since his return to the country following exile and allegations of involvement in the handling of security/election money during the Goodluck Jonathan era, Obanikoro has drawn away from the PDP and reconciled with Tinubu.
Following his appearance at Mrs. Tinubu's event, he, however, denied claims that he had formally defected.
In a series of tweets and postings on facebook, Obanikoro said:
"As a Constituent of Lagos Central Senatorial District, I today attended Sen. Remi Tinubu's Townhall Meeting to support her good work."