By Godwin Oritse
THE Nigerian Ports Authority, NPA, has said that it will enforce laws against port environmental pollution and urged stakeholders to optimize the use of vast potentials presented to them by their immediate environment in the discharge of their schedules.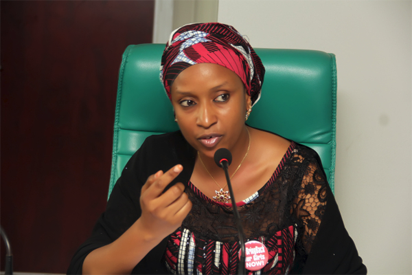 Speaking at a ceremony to mark the World Environment Day, WED, in Lagos, Managing Director of NPA, Hadiza Bala Usman, represented by the General Manager Health, Safety and Environment, HSE, Ahmed Yusuf, said that there was a need to bridge the widening gap between people that presently do not see reason to preserve the earth and those that are currently working hard to do the same.
In the conference with theme, "People and Nature," Usman reiterated that the human environment needs to be properly understood in terms of the basic laws and regulations which need to be strictly followed at all times by the inhabitants of the earth.
She stated: "We are to take a critical look at our attitude to the environment and consciously care for it by willingly complying with environmental laws and standards, using friendly technologies and methods in our industrial processes and productions"
NPA's Executive Director Marine and Operations, Dr. Sekonte Davies, charged stakeholders to assiduously come up with relevant laws and guidelines that would effectively assist in the growth of our environment.
He opined that the expected changes in the environment can be achieved aside these relevant laws by the decision of the individuals in the environment to have a change in attitude in their ways of doing things, adding, "Doing the right things would always curb the waste of time and resources by relevant agencies of government towards achieving environmental growth."
In his welcome address, the chief host and General Manager Health Safety and Environment (HSE), Yusuf Ahmed, urged stakeholders to ensure that their actions do not impact negatively on the environment. He said that NPA will invoke relevant national and international laws, regulations and conventions aimed at protecting the port environment while working hard to have a port that will be devoid of Pollution, oil Chemical spills and bio hazards.